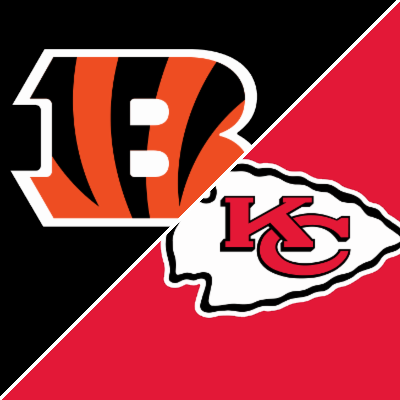 The Kansas City Chiefs will host the Cincinnati Bengals in the 2021-2022 AFC Conference Championship game. The Chiefs are a -7 point favorite with a total of 54.5. As of this writing on Wednesday, the Chiefs are drawing close to 70% of the money being bet.
So did everyone enjoy those games last weekend? Easily the best divisional round of the NFL playoffs in my lifetime. I personally prefer defensive battles, but that Chiefs/Bills game was spectacular. This weekends games will have a hard time competing with the excitement of last week.
We'll start this off by taking a look at the way our model sees this game and it might surprise some people.
And The Model Says….
Cincinnati                53.5          22           
Kansas City               -7.0          32 using full season data
  
Cincinnati                53.5          18           
Kansas City               -7.0          38 using last 4 games data
  
Cincinnati                53.5          25           
Kansas City               -7.0          33 using last 7 games data


The model surprised me. Not so much the prediction using the most recent data because the Chiefs have stepped it up a notch over the 2nd half of the season. But I was a little surprised with the full season data prediction. Either way, it's an across the board sweep for the Chiefs.
We looked at a couple of simple predictive metrics for all of the playoff games so we'll do so here as well.
| | | | | |
| --- | --- | --- | --- | --- |
| | OFFYPP | DEFYPP | Yards per play Differential | YPP DIF |
| CIN | 13.5 | 16.3 | 0.2 | 2.8 |
| KC | 13.8 | 16.5 | 0.3 | 2.7 |
The above numbers are the offensive and defensive yards per point numbers and the differential as well as the yards per play differential.
Again, those numbers are the entire season. If you ran those numbers just over the last 6 or 7 games you'd find an edge in favor of KC. But taking the whole season in to account, these teams come up just about dead even.
Our Pick
As displayed above, our model has KC on top and covering in all three of it's predictions, using different time frame parameters. I have a lot of respect for the model. It would be rare that I go against the model with a big play and I'm not going to do that here.
But I am going to go against the model.
The Bengals are a very live dog here. As mentioned over and over in these playoff write ups, you don't get this far without a stud QB. We all know Mahomes checks all the boxes. What more can you say about the kid? It looks like he'll make a legitimate run at many of Brady's records. 8-2 in the playoffs. 4 consecutive AFC Championship games? It's ridiculous.
So yeah, right now as we head into this game, the QB edge goes to Mahomes. He's been there, done that. Joe Burrow has his work cut out for him if he wants to be mentioned in the same breath as Mahomes, but he's here now with a golden opportunity.
Last I checked, Mahomes only plays offense. The Chiefs defense is far from dominant. Teams can score points on the Chiefs. The anemic Steelers scored 20 and the week before that the equally anemic Broncos put up 24. A week before that, these Bengals scored 34 in a 34-31 win in Cincinnati.
The Cincinnati offense is legit. Burrow has plenty of targets. Yes the Chiefs will get their points. But they haven't really proven they can make the stops defensively this year and last weeks game clearly illustrated that.
We'll take the TD with the Bengals knowing that Burrow and company can hang points on this Chiefs defense. No reason this game doesn't come down to the last play just like every game this past weekend.
Bengals +7