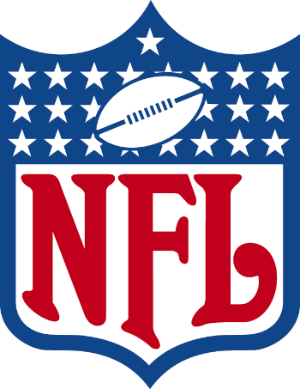 As we head down the stretch and into week 15 we have more crucial games on tap with huge playoff implications. Hopefully we can fare a little better this week than we did last week. Not our best performance for sure!
49ers at Seahawks – Too early to call Purdy the 2nd coming of Joe Montana. However, we loved the kid when he was at Iowa State and he did beat a very good Tampa defense last week. There's obviously more to San Fran than the QB though as their defense may be the best in the NFL. Teams have won titles with no QB. Think Trent Dilfer. This is a game the 49ers win (and cover) if they are to be taken seriously as a Super Bowl contender. The road to the Super Bowl goes thru Philly and if you can't beat the Seahawks on the road you're sure as hell not beating Philly in January. 49ers -3 -120.
Ravens at Browns – It's still not known if Lamar Jackson will play. Either way, not much separates these two. A case can certainly be made for the Browns at home especially if Jackson doesn't play. But we'll play this one under the total as neither team has been producing offensively. UNDER 38
Colts at Vikings – Our model has the Vikings winning this one comfortably. Yet the yards per play line here is only Minnesota -2. That said, the Colts also own the 2nd worst offense in the NFL using yards per point to rank. Can't trust them. Vikings can move them ball and are playoff bound. They bounce back from Lions loss here. Vikings -4
Miami at Buffalo – The last game of the Saturday triple header and it's a good one. Maybe. The Dolphins have been a big disappointment falling flat the past two weeks. When you think of the Bills, you think Josh Allen and the Buffalo offense. But the Bills have the 2nd best defense in the NFL using yards per point to rank. We don't see the Bills losing to the Dolphins twice in a year where they likely end up in the Super Bowl. The Bills are a GREAT option for your teasers or money line parlays this week! Bills -7 (better option teasers).
Giants at Redskins – Huge NFC East clash which is now the Sunday night game. These two played to a 20-20 tie a couple of weeks ago. See no reason for this game to be any different. Washington's offensive yards per point number is 17 which ranks 26th in the NFL. Not a team you want to lay points with. Lastly, expect the Giants to bounce back from getting blown off the field last week against Philly in what was their worst game and most lopsided defeat of the season. Giants +5
Falcons at Saints – Hard to believe but both teams still alive for the playoffs as a result of playing in the very weak NFC South. Falcons will give rookie Desmond Ridder his first NFL start. This game has last minute field goal written all over it. Falcons +4.5
Lions at Jets – Both of these teams have a path to the playoffs. It's essentially win the rest of your games and you're in and in both cases the schedule cooperates. That makes this game pretty damn close to a playoff game. The health of Mike White will be key here. Zach Wilson was pegged the back up and we wouldn't be surprised to see him in there. Only one team has a defense in this matchup and that's the Jets. In pick em affair with playoff atmosphere we'll take the Jets and their solid defense to keep those playoff hopes alive. Jets pk
Chiefs at Texans – Once gain we'll remind you to be careful with these big favs. There's no locks in the NFL and laying 14 points isn't something you want to do with regularity. Our model has the Chiefs by 10 but the UNDER works better here. UNDER 49
Eagles at Bears – Another reason we'll remind you to tread carefully down the stretch is because lines get inflated. Teams that are playoff bound or teams needing to win to get in don't always win. Likewise, 3 win teams like the Bears don't quit. These are professionals. Proud players. Expect a fight. Our model has the Bears covering this one but we'll pass.
Steelers at Panthers – The Steelers are playing out their season while the Panthers have a path to the playoffs if they win out and the schedule isn't too difficult. Pickett is questionable for the Steelers. Panthers -3
Cowboys at Jaguars – Perhaps some added line value here due to the Cowboys lackluster performance last week against the Texans combined with the Jags win over the Titans. The Cowboys are clearly superior here and we expect them to win handily. Cowboys -4
Cardinals at Broncos – Both teams done. Under is the way to go in Broncos games. UNDER 37.5
Titans at Chargers – Both of these teams had a chance to show their worthiness  last week and only one delivered. The Chargers kept their playoff hopes alive with a win over Miami. The Titans will make the playoffs, but they don't belong. They can't beat a team with a winning record. Chargers have a winning record. We'll back the Chargers -3 here but the better play might be UNDER 46.5
Bengals at Bucs – Using yards per point to rank, the Bucs have the 2nd worst offense in the NFL. I heard a stat on the radio today that the 2014 Lovie Smith coached Bucs team that went 2-14 had better offensive numbers than this years team. That's remarkable. Bengals -3.5
Patriots at Raiders – Just like last week we have the Patriots in a pick em game yet our model likes them by 10 points. The Patriots are very much alive still. After this they get the Bengals, Dolphins and Bills. The Dolphins are looking less formidable and there's a chance the last regular season game may not mean anything for Buffalo. A win here could set up a huge game with the Bengals on Christmas Eve. Patriots +1
Rams at Packers – What a way to end the week on a low note. No one cares about this dud of a game. We'll back the Rams here. Wouldn't want to lay any points with this Packers offense. Rams +7