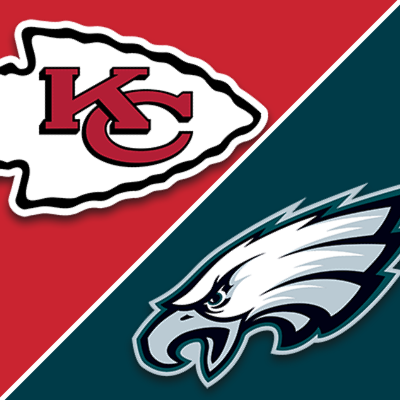 The Kansas City Chiefs will take on the Philadelphia Eagles in Super Bowl 57 on Sunday February 12th. As of this writing a few days before the game the Eagles are favored by -1.5 points at most sportsbooks with a total of 51.
When the lines were first posted at the conclusion of the AFC and NFC Title games we saw a flurry of interesting betting activity. Most books opened anywhere from pick to Chiefs -1. CIRCA Las Vegas opened Chiefs -2.5. After a minute or two everyone settled in at Chiefs -1 or -1.5 before a huge wave of Eagles money flowed in and pushed the line in the other direction as high as Philly -2.5.
It's an interesting matchup for sure. Lot's of similarities with these two teams. Offensively they can both move the ball with ease. Defensively, the Eagles certainly have the better generic numbers using simple metrics like yards and points allowed where they rank at the top of the league. But simple metrics don't always tell the whole story.
Here's a quick look at the way our model sees the game using 3 different time frame parameters.
Score Prediction Model
Kansas City               50.0          24   NEUTRAL 
Philadelphia              -2.5          26 full season data
  
Kansas City               50.0          14   NEUTRAL 
Philadelphia              -2.5          20 last 4 games data
  
Kansas City               50.0          22   NEUTRAL 
Philadelphia              -2.5          27 last 7 games data


As we often point out that the predictions that hold the most weight above are the 1st and 3rd, using full season data as well as the last 7 games. The prediction in the middle is only using data from the last 4 games which is the bare minimum.
Ultimately though, it's not going to be a model that picks a winner in this game. The line is accurate, the game is a toss up and it will be intangibles that decide it. Big plays. Turnovers. Coaching. Special teams. Special players.
If you've been handicapping the NFL all season long or even if you're just a die hard fan that never misses a snap, you've probably got a pretty good feel for these teams and have already formed an opinion based on your observations.
In that regard, you have just as good of a chance at being on the right side this Sunday as any hard core so called "sharp".
Our Pick
Personally, I don't love the matchup or the pick I'm going to offer. It's just another game and not necessarily a game that deserves a wager for more than pizza money. Don't equate the Super Bowl with a big wager.
Many bettors focus more on props for this game. With so many of them combined with the competition in the legal sports betting industry you're sure to find an edge or two!
As far as how this game plays out, the money flowing in on the Eagles is no doubt due to the fact that they appear to have the edge on both lines. That's football in it's most basic form. Control both lines and you'll more than likely win a football game.
But I think the wild card here is the combination of Patrick Mahomes and Andy Reid. I'm not a fan of either really. I hate that the Chiefs are in this game, once again. But here we are, and it's no accident.
Mahomes has done nothing but win since day 1 in the NFL. Win and appear in AFC Title games every year. Oh, and a couple of Super Bowl appearances, winning one.
Any Reid's success is well documented going back to his days with Green Bay and the Eagles. The guy can coach. Period.
This is in no way a knock on Nick Sirianni and Jalen Hurts and all of the rest of the very talented Eagles team. But when you're looking at a toss up game on the biggest stage of them all you have to default to the proven entity.
Barring injury it certainly looks like Mahomes is going to give Tom Brady a run for his money as he progresses through his career. But if he's going to do that, he's going to need championships. Ultimately, that's the only measuring stick that counts. We think he gets championship #2 this Sunday.
Chiefs Money Line +111