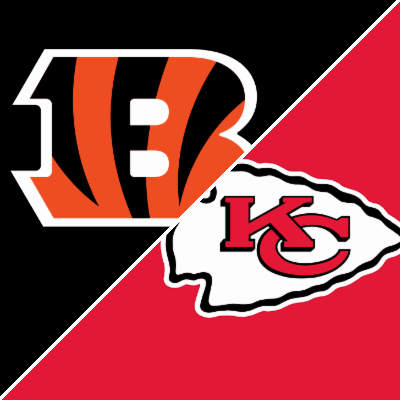 The AFC Championship game will feature the Kansas City Chiefs hosting the Cincinnati Bengals this Sunday in a game that kicks off at 6:30 PM EST. The current line has the Chiefs favored by -1 with a total of 47 though the line has flip flopped this week with both teams being favored at one time or another.
Of course all eyes will be on Patrick Mahomes and his ankle sprain. More on that below but it goes without saying that his injury has kept this line in the near pick em range.
The NFL certainly has the right final 4 this year. I don't think anyone would be surprised or shocked if any of these 4 teams won it all. They're all capable of beating each other which should make for a great championship weekend and Super Bowl.
Over the last 7 games the Bengals have the largest yards per point differential of the final 4 (and any other NFL team). Here are the numbers for both teams.
Bengals  offense – 12.9  defense 20.7
Chiefs    offense – 13.5  defense 15.3
That's a significant edge defensively of more than 5 points for the Bengals. Those numbers hold up over the course of the entire season as well, though not as large of a gap.
Here are the three predictions from our model using 3 different time frame parameters.
Score Prediction Model
Cincinnati                47.5          26           
Kansas City               -1.5          24 full season data
  
Cincinnati                47.5          26           
Kansas City               -1.5          15 last 4 games data
  
Cincinnati                47.5          25           
Kansas City               -1.5          20 last 7 games data
It's worth noting that any stats handicappers are looking at for this game were accomplished with a healthy Patrick Mahomes at QB. It goes without saying that the stats wouldn't be as good without him and therefore the predicted margins would be greater.
History proves that you need an elite QB to win playoff games and championships. Of the remaining 4 teams, the two QB's in this game would be the top 2, in our humble opinion.
Different QB's mean more, or less to their teams. For example, there are probably 10 QB's that you could put behind center in San Francisco and the 49ers would still be in the position they are in. They have a dominant defense and an offense with lot's of weapons. Purdy simply needs to get the ball into the hands of his playmakers.
The Chiefs likely would not be in this position without Mahomes and by the same token, neither would the Bengals. The point being, I don't think you can underestimate the potential impact of the high ankle sprain Mahomes suffered.
Mahomes ability to move, in and out of the pocket is the cornerstone to his success. The ability to avoid sacks. The ability to scramble and turn what would surely be a loss for most QB's into a gain. When's the last time you saw a big Chiefs win without a big run from Mahomes?
Sure, he'll get the best treatment all week. Sure, they'll inject him with whatever they need to before the game. But he's going to get hit. He's going to be in pain and there's a very good chance you'll see him hobbling around at some point this week just as he was last week.
Google high ankle sprain…
How long does a high ankle sprain take to heal?
It might take you six to eight weeks to recover from a high ankle sprain. If you're an athlete, your return to play might take an even longer time
Our Pick
There are plenty of sharp bettors on the Chiefs this week. Personally, I think it's a risky proposition. No one has a gun to your head. Unless you're an action junkie and just playing the game for kicks, why take the chance? He may not even finish the game.
In game where we'd be leaning towards the Bengals even with a healthy Mahomes, we have to take the Bengals with a very questionable Mahomes.
We'll take our chances on the QB with two healthy legs who has beaten the QB with one leg 3 straight.
Bengals +1