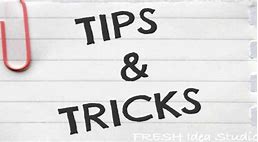 How To win Betting Football
You want to learn how to win betting football this year? Tired of always coming out at the wrong end of the figure column? Tired of combing the net for free NFL picks Well, sit back, read this article, and by the time you are finished, I guarantee you that you will be a tough player for the sportsbooks to beat.
Don't expect miracles. It can take many years to become a seasoned pro. However, by following some simple guidelines, you can drastically improve your play and be well on your way to becoming a "sharp" and certainly will do better than randomly playing the free picks you'll find on the net.
There are three keys to being successful betting sports.
1) handicapping/picking winners
2) money management
3) line value
With all three, you need DISCIPLINE
All three are equally important. I've seen plenty of very good handicappers go broke because they weren't able to manage their money and weren't able to understand line value. Of the three, handicapping is probably the LEAST important. Those that are able to spot value and know how to manage their bankroll, can win without the slightest clue how to handicap a Game.
But let's start with handicapping. Of course there's allot more to handicapping than I am going to be able to talk about here. But what I will do, is give you some key pointers to point you in the right direction and instantly improve your chances of winning.
We'll start with power ratings. You need a number to beat a number.  Nebraska is playing Florida ST and Fla St is -6. Is that the correct number? Or is that a number put up in an attempt to get even action on the Game? Sometimes, it's both. But the Games you're looking to bet are the Games where the number/pointspread is NOT the actual difference between the two teams, and there are plenty of opportunities to find these Games. That's where Our power ratings come in.
I keep my own power ratings. Allot goes into them and I couldn't possibly teach you here in the space I have. But you don't need to keep your own power ratings. There are some ratings available for free, or for a few bucks, and all do a decent job. The Gold Sheet is one such publication. They have been keeping power ratings for decades and do just about as good of a job as anyone. Teamrankings.com is another sOurce of power ratings. Just do a google search for football powerratings and you'll find plenty, and some of those are kept by some very sharp mathematical minds.
Once you have your ratings, you can assign a line to each Game on the card for the coming week, and then compare it to the actual betting lines. You're looking for significant differences between the power rating and the betting line. Those are the Games you want to zero in on.
But you can't just use a power rating. That's just a starting point. From there you need to to take a look at other factors that could iNFLuence the Game. Weather, injuries, revenge, etc.etc. For example, you may find a significant difference between the power rating and the line, but further research may tell you that the reason for the big gap is a key injury in the Game.
I mentioned revenge above. In my opinion, psychological factors in Games are often overlooked but can be absolutely HUGE in determining the result. Particularly in college football. Maybe it's revenge for a blow out at the hands of their opponent the year before. Maybe one coach said negative things about a player on the other team. The list goes on and on but any bulletin board material is worth looking in to. Coaches routinely use these motivational factors when they prep their teams for upcoming Games, and these motivational factors work!
I once played on a hockey team that lost 19-2. Three weeks later we played the same team again and beat them 6-0. Why? Because for one thing, Our coach had us wanting blood/revenge for the 19-2 drubbing we took 3 weeks earlier. He had us in a frenzy. Another key factor was Bobby Orr was going to be at the Game that night. Our team knew about it. The other team didn't. What kid doesn't want to play well in front of Bobby Orr???
Now had you been able to bet on this Game, and had been able to find out Bobby Orr was going to be there, and added in the HUGE revenge motive we had, you could have cashed a nice bet on Our team who would have been a fairly good sized underdog going in. All things being equal, the other team was probably better than us. They may have beaten us 9 out of 10 times. But there was no way they were going to win that particular night.
Situations like this arise each and every week in college football. Take note.
Trends are another misunderstood area. To me, trends are 90% useless. There may be one or two trends worth their weight, but the majority of the trends you'll find printed on the net or elsewhere are trends that are discovered AFTER the fact. It's easy to go back over a large sampling of Games and find trends that WOULD have won had you played them from the starting point. You may read a trend that says some college football team is 10-0 against the spread after losing by more than 20 points the week before. Well that's just great. But who knew that when they were 1-0 after losing by 20?? Further more, you could start playing that trend now and go 0-5. But guess what, you'll still see that trend hyped next year. It will say that the team is 10-5 after losing by more than 20 the week before. Hey, 10-5 still looks good doesn't it?
You get the point. Forget trends. 90% are garbage and the ones that are meaningful, everyone knows about them, INCLUDING the oddsmakers, so this is already reflected in the betting line.
One last tip in the handicapping department. A method you can use to isolate solid selections each weeks is the yards per point method. It's a very simple, yet very effective way to come up with your own number on a football Game. I've written a separate article about YPP. 
If doing the above work doesn't appeal to you, there is one other thing you can do. Hire a handicapper. Now granted, 90% of the so called professional sports services are complete jokes. But there are a select few. Contrary to what you may think, using someone else's selections isn't taboo. Some of the most successful sports bettors in the world aren't handicappers themselves. They have professional handicappers which they hire to work for them.
Now these handicappers aren't the commercial handicappers you see in magazine ads or on TV on Saturday mornings. They are generally professional bettors and players themselves, and look to fatten their own bankrolls by going to work for one of the big money players that are out there, generally receiving a percentage of the win or a free roll on their plays for a certain amount per play.
Consider using Our Key Releases. Aside from winning sections, we also offer money management advice. In which case, you could then focus on simply getting the best numbers on your wagers.