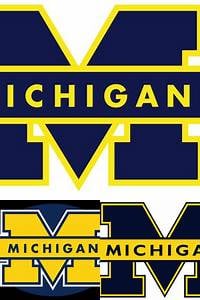 It's been a weird season for both Michigan basketball teams. Michigan State opened as the No. 1 team in the country, but due to injuries and freshmen struggles, they're no longer first in the Big Ten. Michigan was playing like one of the best teams in the country at one point, but has lost five of its last seven and sits 4-7 in Big Ten play. 
Neither one of these teams is playing well, which makes this an interesting matchup. The Wolverines are at home, yet they've lost their last three at home including Tuesday against Ohio State.
Even then, their last home win had to come in double overtime against Purdue. It's similar for Michigan State on the road as it's lost three of four, falling behind by double digits in the first half of all three losses.
On paper, the Spartans are a better overall team which is why they won this matchup 87-69 on Jan. 5. They used a combined 52 points from Cassius Winston and Xavier Tillman to lead the entire way, even though the Wolverines had more players in double figures.
The big thing for Michigan is that it hopes Isaiah Livers will be ready having missed most of the last month because of a groin injury. Unfortunately, it's a stretch that he'll be ready given that he returned too soon a couple weeks ago and re-injured himself. While this is a big game, there's little reason to come back too soon again and further his injury into March.
The only thing going for Michigan is that it's at home and that hasn't been a huge factor in recent games. Zavier Simpson is vital to the team's success, yet his inability to shoot remains a problem and he's turned it over 10 times in the last two games.
The best way for Michigan to win is that everyone gets involved offensively. That means Eli Brooks, Franz Wagner and Brandon Johns hitting shots, but also Jon Teske working in the paint. Of course, Michigan is shooting less than 30% from three in league play and also has one of the worst defenses in terms of efficiency.
Even if they get out to a big lead against MSU, those defensive struggles will let MSU get back into the game.
That said, the Spartans aren't playing well and anything can happen in this matchup. Even at home Tuesday, only one player had more than nine points and that was Winston. While he's the best player on the court, it doesn't help when no one else can make things happen offensively.
In order to win on the road, Tillman needs to find his game again after scoring 16 points the last two games (he had 20 in the first meeting). Otherwise, consistent scoring is hard to come by for the Spartans as Aaron Henry, Gabe Brown, Malik Hall and Rocket Watts are all hit-or-miss. 
This game will undoubtedly be closer than the first one because MSU isn't going to make 55.3% of its two pointers or go 7-for-15 from deep. If Tillman doesn't find his offensive game, the overall advantage may end up going to the Wolverines, especially if someone like Teske or Johns can hit an early three.
Winston is the best player in the game and probably doesn't want to go out on a loss in this rivalry, but someone else has to step up for the Spartans if they are to win a road game. 
Predicted Score Michigan State 71 Michigan 69