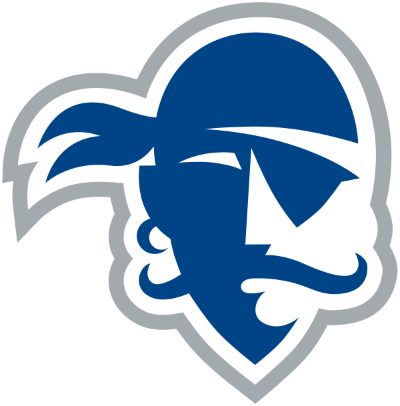 Seton Hall received its first Big East loss last weekend, but it remains two games ahead of everyone else in the standings. That's because Villanova has slipped up and lost its last two, one a blowout at home against Creighton and the other a buzzer beater at Butler.
If Villanova can't find a way to win this game, Seton Hall would all but lock up the conference with a three-game lead on the rest.
Outside of their lone conference loss, the Pirates have won games through consistency. In addition to having one of the best players in the country in Myles Powell, they own the best defense in the conference and get production from other players when needed.
They still haven't lost a road game in conference play, but they also have road losses against Iowa State and Rutgers in non-conference play, so it's not like they can't be beat.
Villanova has struggled with consistency and its last home game highlighted that as it lost by 15 points to Creighton. Even then, it's struggled to put away games and had to go to overtime against DePaul at home.
The talent is there for the Wildcats, but they don't have a guy like Powell who can take over games and that may be the difference in this matchup.
When on his game, Powell could be the best scorer in the nation. He had a rare down outing in the loss to Xavier and then followed that up with 34 points in Wednesday's win against Georgetown.
He may not be an elite outside shooter, but he draws a ton of fouls and can score on anyone, en route to 22.0 points per game. The return of Sandro Mamukelashvili is a nice boost, but the Pirates still have a slew of guys to count on and step up when needed.
Romaro Gill is a monster in the paint, averaging 3.6 blocks per game, while Quincy McKnight runs the offense and Jared Rhoden has scored double digits in each of the last four games. When you combine that core with Powell, you have the best team in the Big East.
The Wildcats are similarly balanced, but they don't have a rim protector or someone to draw fouls and get a bucket when needed. Collin Gillespie is their best player, averaging 15.9 points and 4.6 assists per game as the point guard, but production elsewhere is inconsistent.
Saddiq Bey also averages more than 15 points, yet most of his scoring is reliant on the three ball. That's fine to an extent, but when he doesn't make more than one or two threes, he usually fails to reach double digits.
Jeremiah Robinson-Earl runs as an unorthodox center who averages close to a double-double, while Justin Moore is a pure scorer and Jermaine Samuels has struggled with a recent injury.
With Mamukelashvili back in the squad, Seton Hall is going to have a massive size advantage in the paint, which could be the biggest factor in this game. No matter what Powell does, the Pirates should control the paint.
They lead the league in terms of two-point field-goal percentage, while the Wildcats are last defensively. Seton Hall also blocks a ton of shots and has the best three-point defense in the Big East, which won't help Bey or Villanova's bevy of shooters.
Villanova is at home so this will undoubtedly be competitive, but Seton Hall's size may be too much to overcome, especially if neither Gill nor Mamukelashvili gets into foul trouble.
Villanova 69 Seton Hall 66