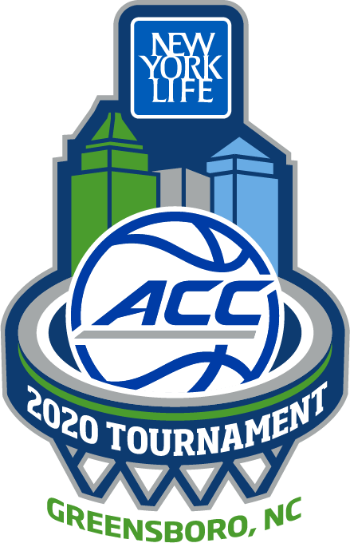 ATLANTIC COAST CONFERENCE
Greensboro Coliseum, Greensboro, North Carolina
March 10-14
FLORIDA STATE
Record: 26-5, 16-4
It's been somewhat of a weird ACC season and that's highlighted by FSU winning the conference outright. The Seminoles opened the campaign with a loss at Pittsburgh and then almost never looked back.
That said, all four of their losses came on the road, so an upset in this tournament wouldn't be surprising. The unfortunate thing for the 'Noles is that they'll probably get Duke in the semifinals, which is a tough break for the 1-seed. Even then, they already lost to Clemson, so that quarterfinals matchup is by no means a freebie.
FSU is the 1-seed, but it won't be getting the majority of money to win the tournament and possible opponents may not matter for bettors. The Seminoles have one of the more balanced, all-around teams in the conference.
They don't have one player who stands out and can win in any number of ways, whether offensively or defensively. The question is if you're comfortable enough betting on them to take down Duke in a possible rematch in the semifinals.
While they'll probably be underdogs, it's worth noting that matchup was close the entire way despite playing in Cameron Indoor a month ago.
VIRGINIA
Record: 23-7, 15-5
Not many expected Virginia to be in this spot after opening the season 12-6 overall and 4-4 in league play. The Cavaliers closed the season on an eight-game winning streak that featured home wins against both Duke and Louisville.
The key word in that sentence is home because their best road win was either at Syracuse in the opener or at UNC. Due to an inconsistent offense, they've needed loads of luck to be in this spot, which isn't a great thing to bet on for a tournament.
While they could make the title game, none of their games will be overly easy as they split with Louisville and needed overtime at home to beat Notre Dame (7-seed) in their lone meeting.
LOUISVILLE
Record: 24-7, 15-5
If you want to bet on talent and preseason hype, Louisville is probably the pick. But while the Cardinals went on a 10-game winning streak at one point early in the conference season, they closed with three wins in their final seven games.
While that's not a great stat, at least all of those came on the road, and they already showed their strength by winning at Duke in January. Their main problem has been consistency as their best player, Jordan Nwora, often struggles to make shots against top teams.
But while that's a hard thing to bet on, they should be favored in every game until the Championship. If they face FSU there, they'll probably be favored again, if that says anything. That said, none of their games will be easy from whoever they play in the quarters to Virginia in the semis, who they just lost to 57-54. 
DUKE
Record: 25-6, 15-5
A lot of money will be on Duke simply because of who they are. The Blue Devils are favored to take this tournament, but they haven't exactly performed great outside of Cameron Indoor.
They've lost their last three road games and that number would be four if it weren't for the comeback at UNC. While Tre Jones and Vernon Carey are two of the best players in the ACC, everyone else on the team seems to be inconsistent.
It also doesn't help that they don't have a great low-post presence if Carey gets into foul trouble. Duke should deal with NC State in the quarterfinals, but the FSU game will undoubtedly be close and no matter who they play in the final, it's not a given.
Duke may have the most talent in the conference, but with a lot of freshmen, they're once again extremely inconsistent. That led to an ACC tournament title last season as a 3-seed and that could be the case in 2020, but they also don't have Zion Williamson this time. Tre Jones and Vernon Carey are good players, but maybe not the type who will run through the conference en route to a title. 
With only four ACC teams set to make the NCAA tournament, everyone else needs to win this tourney to secure a spot. Teams like NC State, Clemson, Notre Dame and Syracuse have gotten some nice upsets this season, but none of them appear primed to go on a run and win four games in four days. The same goes for North Carolina, who is playing better, but would have to win five games in five days.