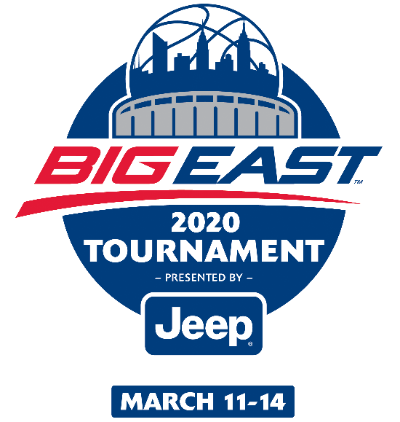 BIG EAST CONFERENCE
Madison Square Garden, New York City
March 11-14
CREIGHTON
Record: 24-7, 13-5
There's a three-way tie atop the Big East and Creighton got the 1-seed because it swept Seton Hall. The Bluejays had a solid overall season, but they started conference play at 2-3, looking like another mediocre squad.
But since, they've won 11 of their last 13 games, most notably the sweep over Seton Hall, but also a 15-point win at Villanova. Creighton's defense may be unreliable, but they have the third-most efficient offense in the country and that's how they'll win this tournament. 
While they shouldn't have any problems in the quarterfinals, St. John's beat them by 20 points a week ago, which was a weird result. They also lost to both Providence and Butler, so it's not like Creighton has a free path to the title game.
Three teams led the Big East in terms of records, but most of the conference is capable of beating anyone else on a given night, which is why it may not be best to back the favorite.
****Note – Creighton's point guard Marcus Zegarowski is doubtful for Thursday with a knee injury and may not be rushed back for the Big East tournament, which is a major blow for their chances. Zegarowski runs the offense for the Bluejays, averaging 16.1 points and 5.0 assists per game.
VILLANOVA
Record: 24-7, 13-5
The Wildcats probably have the most balanced team in the Big East because they have five guys who can lead the team in scoring in any game. While that versatility is nice, they still take a ton of threes and that's why they're prone to losing any game, hence a recent 58-54 home loss against Providence.
Villanova also won't have a free win with a meeting against Xavier likely in the quarterfinals, while Seton Hall is likely to be waiting in the semis. Of course, Villanova may be the most bet team in this tourney having won the last three competitions. That stat may be better than any other when comparing the top teams.
SETON HALL
Record: 21-9, 13-5
The Pirates have to be kicking themselves because they were alone atop the standings for the majority of the season and then they started losing after a 10-1 start. The cherry on top was two straight losses to close the campaign to teams who are seeded above them in this tournament.
If they can put everything together, Seton Hall may have the best team because they have scoring in Myles Powell, but also bigs who can step out and shoot, as well as play defense.
The problem has been the defense which hasn't shown up late in recent losses. They get a struggling Marquette in the quarters and then the real tests begin. Seton Hall maybe closed the season on a bad note, but it wouldn't be surprising if it got some revenge on Villanova and Creighton in this tourney.
PROVIDENCE
Record: 19-12, 12-6
The Friars could be a popular upset pick only because they're the hottest team in the conference, winning their last six games. Sure, they had some bad losses earlier in the season, but something clicked in February and they've been a different team since, led by senior Alpha Diallo.
They may not be the most talented squad, but they're rolling. The question is if they can win three games in three days as an underdog in each of them.
BUTLER
Record: 22-9, 10-8
The Bulldogs are another team who could get some support because it looks like they've found their way again, winning their last three. It's been a season of streaks for Butler, who started 15-1, then lost eight of 12 and have now won three straight.
Then again, none of those last three wins were overly impressive and the win at Xavier was a bit lucky. While this is a team of streaks, it'll be tough for them to make a run in this tournament, especially with Providence up first.
MARQUETTE
Record: 18-12, 8-10
There are few reasons to bet the Golden Eagles to win this tournament, having lost six of their last seven games. It's more of a shot in the dark than anything because they aren't playing well as a team even though Markus Howard is still doing his thing. It doesn't help that their path to the Championship would likely feature the top three seeds in the conference.
XAVIER
Record: 19-12, 8-10
The Musketeers were unlucky to lose their final home game and that left them with a first round matchup Wednesday. While they can compete with every team in the Big East, they get the task of winning four games in four days with their second matchup being against a rested Villanova squad.
Providence may be the best sleeper team in this tournament, but any of the top five teams would be good bets to win it.
Villanova will get the most love because of what it's done in recent tourneys, but Creighton and Seton Hall will be hungry to show they're ready to takeover. Advanced analytics have the top three teams on fairly even levels so backing the one with the easiest possible schedule (Creighton), may be the best route.