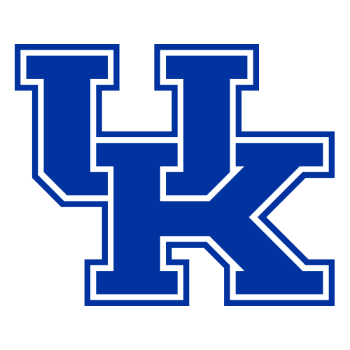 #15 Auburn Tigers (24-4) vs. #8 Kentucky Wildcats (23-5)
 Date/Time: Saturday, February 29, 2020 3:45 PM CBS
Auburn beat Kentucky several games back at home and they trail first-place Kentucky by two games in SEC play with three games remaining in the regular season.
On the season Auburn is 13-15 ATS with an O/U record of 13-14 and Kentucky is 15-13 ATS with an O/U record of 14-14.
After losing two games, which were both on the road, Auburn has won their last two games, which were both at home. The strength of the team is their offense, but their defense has been key in them winning their last two games. The Tigers are 4-4 on the road this season and their recent two road losses came facing teams that came into the game under .500.
Kentucky has reeled off seven straight wins and they have won 11 of their last 12 games with the only loss in that span on the road against Auburn. The Wildcats have been solid on both ends of the floor this season and in their last two games their defense has been solid only giving up 59 and 60 points, respectively.
When these teams met on February 2, at Auburn the Tiger beat the Wildcats 75-66 outscoring them by 10 points in the second half.
On the season Kentucky is 15-1 at home and they have not lost in their floor since being shocked by Evansville in their third game of the season.
Defense Gets it Done
In their last game, Auburn was at home and they beat Ole Miss 67-58 where they shot a legit 47.7% from the floor but killed it on D holding the Rebels to 34% shooting. Three players for the Tigers went for double figures led by Austin Wiley, who had 15 points and 11 rebounds.
Auburn has four players on the season that are averaging in double figures led by Samir Doughty (16.1 ppg). He went for 14 points in the win over Ole Miss and scored 22 points in his previous game. Second leading scorer Isaac Okoro (13 ppg) had 10 points in the last game with no rebounds while in his previous game had 19 points and nine boards.
Wiley (10.6 ppg 9.4 rpg) is the leading rebounder for the Tigers and he has averaged 15 ppg over his last five games.
In Auburn's 75-66 win over Kentucky earlier this season they only shot 35.3% from the floor but held UK to 40.8% shooting and they had 17 offensive rebounds while only giving up six.
Getting a Little Payback
Kentucky has had a great SEC campaign with only two losses in conference play and one was against Auburn, so they look for some payback in this game at home.
In the Wildcats' last game, they were on the road and beat Texas A&M 69-60 where they shot 52.2% from the floor and held the Aggies to 41.7% shooting. Immanuel Quickley had a huge game going for 30 points hitting eight of his 12 3-pointers.
Quickly (16.2 ppg) leads UK in scoring and he has averaged 25.7 ppg over his last three games. Nick Richards (13.9 ppg 7.9 rpg) leads the team in rebounding and he has only totaled 13 points and 12 boards in his last two games.
While Kentucky has won seven straight games none of them came facing a ranked opponent and the last time they faced a top 25 team it was the loss to Auburn.
Our Prediction
After failing to cover the spread in four straight games Auburn has done so in their last two games. Kentucky has covered in six of their last seven games including their last three.
Kentucky wants some payback in this game since their last loss was to Auburn and they will get it. They have won 14 straight home games and I look for them to dominate this game and not allow Auburn to dominate the offensive glass as they did in the earlier matchup. The Wildcats will easily win this game and cover at home for their eighth straight win.
Kentucky 83 Auburn 68