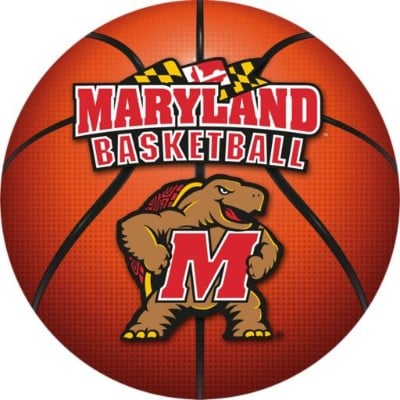 #24 Michigan State Spartans (23-6) vs.  #9 Maryland Terrapins (20-7)
Date/Time: Saturday, February 29, 2020 8:00 PM ESPN
A few games back Maryland beat Michigan State 67-60 on the road and look to sweep the season series facing them at home in a Big 10 primetime game.
On the season Michigan State is 12-16 ATS with an O/U record of 11-15 and Maryland is 13-13-2 ATS with an O/U record of 13-15.
Since the loss to Maryland Michigan State has won their last two games and is coming off a big 78-70 win over a ranked Iowa team. The Spartans are tied for second place in the Big 10 with Penn State, who they face in their next game, two games back of Maryland. Michigan State's last three games all are facing top 25 teams.
Michigan State has won 10 of their last 11 games with the only loss in that span on the road facing a ranked Ohio State team. They are led by a defense that ranks 33rd in the nation only giving up an average of 63.3 ppg. In the Terrapins' last game, they were on the road and beat Minnesota 74-73.
This season Maryland is a perfect 15-0 at home and Michigan State is 5-4 on the road.
Big Time Second Half
In their win over Iowa in their last game, Michigan State was down six points at the half but outscored the Hawkeyes by 14 points in the second half. They held Iowa to 40% shooting while they shot a solid 50% from the floor.
Rocket Watts led the Spartans in the Iowa win with 21 points and Cassius Winston scored 19 of his 20 points in the second half.
Winston (18.4 ppg) leads only two players for MSU averaging in double figures and he has totaled 43 points and 15 assists in the last two games. Xavier Tillman (13.3 ppg 10.1 rpg) had gone for a double-double in two straight games before only going for six points and six rebounds in the win over Iowa.
In MSU's loss to Maryland three games back they shot a similar FG% as the Terps but were cold from deep missing 15 of their 19 3-pointers.
Strong Road Comeback
Maryland was on the road in their last game beating Minnesota 74-73 coming back from a 16-point halftime deficit. The Terps' defense allowed the Golden Gophers to shoot 45.6% while they only shot 37.9% but they pulled down 20 offensive rebounds.
Five players for Maryland went for double figures in the Minnesota game led by Jalen Smith with 16 points and 12 rebounds and Aaron Wiggins had 16 points off the bench.
Anthony Cowan Jr. (16.2 ppg) leads the Terps in scoring and he has only scored 10 points in each of his last two games. Smith is averaging a double-double on the season at 15.2 ppg and 10.5 rpg and he has been big in the last several games but in the one loss in Maryland's last 11 games was the one before the last game where he only had eight points and seven rebounds.
Our Prediction
Michigan State has failed to cover the spread in six of their last seven games and Maryland is 0-2-1 ATS in their last three games.
Michigan State is coming off a big win in their last game, but they will not score another one this Saturday night. Maryland will play well on both sides of the floor in this game.
Maryland 70 Michigan State 65