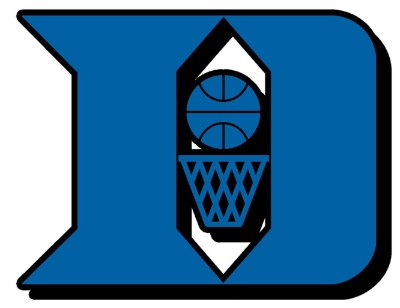 #7 Duke Blue Devils (23-6) vs.  Virginia Cavaliers (20-7)
Date/Time: Saturday, February 29, 2020 6:00 PM ESPN
Duke has lost two of their last three games and they head to Virginia to take on a hot Cavaliers' team that has won five straight games.
On the season Duke is 14-14 ATS with an O/U record of 20-8 and Virginia is 10-16-1 ATS with an O/U record of 13-14.
While Duke was on the road in their last game they lost 113-101 in double overtime against a Wake Forest team that is 5-12 in ACC play and three games under .500 overall.
The loss was a costly one, as they are now in third place in the conference trailing Louisville by a half-game and Florida State by one game and the Blue Devils do not face either of those teams in their remaining three games.
After losing four of five games defending National Champion Virginia has won eight of their last nine games. They have the nation's second-ranked defense and in their last two games, they have not allowed more than 56 points.
This is the lone matchup between these teams this season and last season Duke won both games against Virginia.
On the season Virginia is 12-3 at home and Duke is 7-3 on the road. The two losses in the Blue Devils last three games were both on the road.
Turnovers Not Enough
In the double-overtime loss to Wake Forest Duke forced 16 turnovers, but it was not enough. They only shot 42.7% from the floor while the allowed the Demon Deacons to shoot 51.5% from the floor and 54.5% from 3-pt range.
Four starters for Duke went for double figures in the loss to Wake led by Wendell Moore Jr. going 15-16 from the free-throw line and scoring 25 points and Tre Jones had 24 points but was only 7/18 from the floor.
Vernon Carey Jr. (17.6 ppg 8.8 rpg) leads the Blue Devils in scoring and rebounding and he only had 10 points in the loss to Wake Forest. Jones is averaging 16.1 ppg and in his last three games has averaged 35.1% shooting. While Moore Jr. led Duke in the loss to Wake with 25 points he had only totaled 13 points in his previous four games and is averaging 7.7 ppg on the season.
Great First Half Helps in Win
Virginia was on the road in their last game beating Virginia Tech 66-53 where they outscored them 26-11 in the first half and held on for the win despite being outscored by 12 points and giving up 42 points in the second half. The Cavaliers only shot 42.9% from the floor but they held the Hokies to 37.3% shooting.
Mamadi Diakite led UVA in the win over Tech with 19 points on 8-12 shooting and Braxton Key had a double-double with 10 points and 11 rebounds.
Diakite (13.6 ppg) leads three players for the Cavaliers averaging in double figures and he has shot at least 50% from the floor in his last four games. Kihei Clark (10.8 ppg) had 10 points in the last game while scoring 17 points in each of his previous two games.
While the Cavaliers have the nation's second-best defense they are one of the lowest-scoring teams in the nation only averaging 57.6 ppg. Their D will surely be tested in this game facing a Blue Devils team that scored 101 points in their last game and ranks third in the nation in ppg.
Our Prediction
Duke has failed to cover the spread in five of their last seven games and Virginia is 3-0-1 ATS in their last four games.
UVA is only 1-2 this season facing ranked teams losing their last two and in their lone win against a top 25 team, it came early in the ACC season facing a North Carolina team that is now 11-17 and 4-13 in conference play. Duke is coming off a bad loss but they will rebound here.
Duke 64 Virginia 55