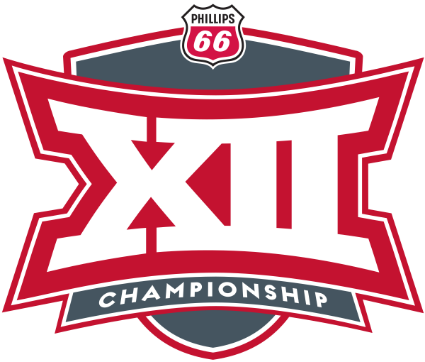 BIG 12 CONFERENCE
Sprint Center, Kansas City, Missouri
March 11-14
KANSAS
Record: 28-3, 17-1
Kansas is back on top of the Big 12 and all it took was a 16-game winning streak to close out the regular season. The only reason not to back the Jayhawks is that they've only won two of the last six tourneys, though Iowa State won the other four, which is unlikely to happen this year.
KU maybe didn't dominate every game, but they did everything needed in the final few weeks to show they were the best team, beating the likes of Baylor and Texas Tech on the road.
In addition to having one of the best defenses in the country, they have an experienced big man in Udoka Azubuike and one of top point guards around in Devon Dotson. Throw in a bunch of athletic wings and they can take any blows that opponents give them.
Kansas shouldn't have any trouble in the quarterfinals, though another battle against Texas or Texas Tech is expected in the semis.
The likely opponents in the title game are Baylor, Oklahoma and West Virginia, and while they all present real challenges, there's a reason KU is the 1-seed. The Jayhawks have the best team in the conference and are the easy bet to win it all.
BAYLOR
Record: 26-4, 15-3
The good feelings surrounding Baylor have all but died down. Ranked the No. 1 team in the country for a couple weeks, the Bears have lost three of their last five games and haven't played all that inspiring basketball.
Sure, winning on the road in the Big 12 is difficult, but not having go-to options late in games has hurt them in recent losses. Their first game in the quarterfinals will likely be against TCU, who they just let go on an 18-1 run late in a game a little more than a week ago.
The same goes for a possible matchup against WVU in the semis, who also pulled away from them late this past weekend. Baylor has a good, all-around team with a bevy of options, but when they need someone to come through in a tight game at a neutral site, it remains to be seen who will take that role. While the Bears have been near the top of the standings all season, they'll be a tough team to back for this tournament.
OKLAHOMA
Record: 19-12, 9-9
The Sooners were closing the season on a good note and then they lost at home to Texas, scoring just 51 points. On the other side of that, their two most recent wins came on the road against WVU and TCU, so reaching the semifinals is more than possible.
That most recent win against TCU came after being down by 15 points in the final 10 minutes, so they have a bit of momentum on their side if that means anything going into this tourney.
The downside for the Sooners is that they haven't won more than two games at any point in Big 12 play, which means picking them to win three in three days is a big ask.
TEXAS
Record: 19-12, 9-9
The Longhorns were one of the hotter teams in the Big 12 and then they were ran off their home court by OK State in the finale. It's unclear what happened in that game, but it's definitely something to think about if you're taking them to win this tournament.
The interesting part is that Texas and Texas Tech are currently on the bubble and they play each other in the quarterfinals. Oddly, the road team won each of their matchups, so it's up for grabs even though the Red Raiders are favored.
But even if Texas wins that first game, not many will be betting them to take down Kansas in the next round.
TEXAS TECH
Record: 18-13, 9-9
As said above, the Red Raiders are in need of a win to confirm their spot in the NCAA tournament. They've lost their last four and can't seem to figure things out, especially late in games when they need a bucket or defensive stop.
It's important to remember that while this team made the NCAA Championship last year, they fell to 10-seeded West Virginia in the quarterfinals of the Big 12 tourney. Chris Beard may have a good recent history playing in tournaments, but expecting him to win this one is a stretch given the recent losing streak.
WEST VIRGINIA
Record: 21-10, 9-9
The Mountaineers are the 6-seed, but they may be the most intriguing upset pick to win this tournament. After losing six of seven games, it seems like they're back to normal, most recently taking down Baylor by 12 points.
While betting inconsistent teams is rarely a good idea in tournaments, they have the best rebound numbers in the Big 12, which usually comes up big on neutral courts. The question is if they can get consistent production out of bigs Derek Culver and Oscar Tshiebwe, as well as any of their guards.
They're another team who gets balanced production, but when push comes to shove, they don't have anyone who will take over in the final couple minutes.
All of these teams have flaws except for Kansas, which will make it hard to bet against them. On one end, it's obvious to pick the favorite, but on the other, maybe not.
There's a chance Kansas is hit with suspensions in the offseason which means they may not be able to play in this tourney a year from now, which could give some extra motivation to Bill Self and his staff.
But while they have the best team in the conference, they also aren't in need of a win because a 1-seed is all but guaranteed for the NCAA tournament.