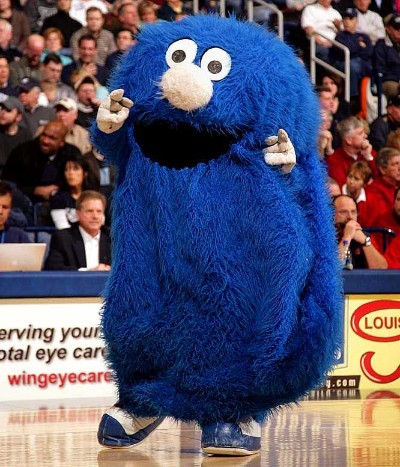 DePaul Blue Demons (15-16) vs. Xavier Musketeers (19-12)
Date/Time: Wednesday, March 11, 2020 9:30 PM FS1
It is hard to beat a team three times in one season but Xavier likely will have to do just that in order to begin to get off the Big Dance bubble.
This conference tournament game is being held at a neutral site at the Madison Square Garden in New York City.
On the season DePaul is 14-16 ATS with an O/U record of 15-15 and Xavier is 11-19-1 ATS with an O/U record of 13-17.
DePaul finished in the basement of the Big East and they and while they only had three conference wins two of them came in their last five games. The Blue Demons have to forget about their season finale where they were throttled losing on the road to Providence 93-55.
Xavier has 19 wins, but they were only 8-10 in Big East play and they likely need a pretty deep run in the conference tournament to get an invite to the NCAA Tournament. The Musketeers did not help their post-season cause losing their last two games of the season.
While DePaul lost to Xavier twice they had some big wins on the season and in conference play their biggest win was taking down a Butler team that was ranked fifth in the nation at the time.
On the season DePaul did not play any neutral site games until this one and Xavier is 2-1.
A Better First Half Would Help
In their last game of the season, DePaul lost badly to Providence where they were outscored by 30 points in the first half. They only shot 34.9% from the floor while allowing the Friars to shoot 48.4%.
In the loss to Providence, Charlie Moore was the only starter in double figures with 14 points but was only 5/14 from the floor. Nick Ongenda was the only other player in double figures coming off the bench to score 10 points and on the season is only averaging 2.6 ppg.
The Blue Demons rank 214th in the nation averaging 70.7 ppg but in their last four games, which began with a 78-67 road loss to Xavier, they only averaged 58.3 ppg.
Moore (15.5 ppg) leads four players for the Blue Demons averaging in double figures and he has struggled, big time, with his shot in the last three games failing to shoot over 35.7% from the floor in each. Paul Reed (14.9 ppg 10.6 rog) is the second leading scorer and leading rebounder but has missed the last three games with a hip injury and is listed as questionable for this game. Jalen Coleman-Lands is averaging 11.3 ppg but he has failed to score over seven points in four of his last five games.
Late Dagger Sends Xavier Under .500
In their last game Xavier was at home losing to Butler 72-71 on a 3-pointer with 1.2 second left to leave them under .500 on the season in Big East play. The Musketeers shot 43.9% and allowed the Friars to shoot 49.1% from the floor and 57.1% from beyond the 3-pt arc.
In the loss to Providence Naji Marshall led the way with 21 points and Tyrique Jones had a double-double with 14 points and 13 rebounds.
Marshall (16.9 ppg) leads Xavier in scoring and Jones (13.7 ppg 11.2 rpg) ranks second and leads the squad in rebounding. Marshall has averaged 22.3 ppg over his last four games and Jones has been really up-and-down lately with three double-doubles in his last five games while in the other two games totaled 18 points and 14 rebounds.
Our Prediction
DePaul has failed to cover the spread in three of their last four games and were 0-2 ATS facing Xavier this season.
Xavier has failed to cover in three in a row and in four of their last five games.
Would love to pick an upset in this one or even DePaul to cover. However, just cannot do that, as Xavier is led by the strong front court duo of Marshall and Jones and the leading rebounder for DePaul in Reed may not play in this game. The Blue Demons may keep it close for a while but the big guys for the Musketeers will be too much to handle.
Xavier 73 Depaul 63