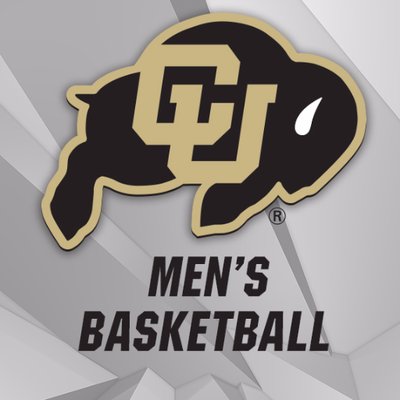 #21 Colorado Buffaloes (21-8) vs. Stanford Cardinal (19-9)
Date/Time: Sunday, March 1, 2020 6:00 PM ESPN
Stanford has played themselves onto the Big Dance bubble winning three in a row and they host a Colorado team that that has lost two straight games.
On the season Colorado is 12-16-1 ATS with an O/U record of 16-13 and Stanford is 18-10 ATS with an O/U record of 10-16.
Colorado has lost two in a row and those losses were costly. They are in third place in the Pac 12 at 10-6 in conference play a half a game back of Arizona State and one game back of Oregon and UCLA. They do not face those teams again and this is their second to last game of the season.
In the Buffaloes last game they were on the road and lost to California 76-62 and the last two games are big considering the Pac 12 is down this season and not many teams will likely get invited to the Big Dance.
Stanford sits at 8-7 in Pac 12 play and they need a strong finish to get to the dance. They have won three in a row after dropping four straight and they have three games remaining including hitting the road in their season finale facing a ranked Oregon team.
Defensive Issues
Colorado is led by a defense that ranks 29th in the nation giving up an average of 63.1 ppg but they gave up 76 points in their last game and 70 points in their previous game.
In the Buffalos 76-62 loss to Cal in their last game Colorado only shot 41% from the floor and were cold from deep missing 23 of their 29 3-pointers and they allowed the Golden Bears to shoot 46.3% from the floor. McKinley Wright IV led Colorado with 18 points in the loss to Cal and was one of four starters that were a combined 0-13 from 3-pt range.
Wright V (14 ppg) is the leading scorer on the season and he has totaled 38 points and 13 boards in his last two games. Tyler Bay (13.5 ppg) has scored 13 points and grabbed six rebounds in each of his last two games and D'Shawn Schwartz (10.2 ppg) was held scoreless in the loss to Cal and only had four points in his previous game.
On the season Colorado is 4-4 on the road.
Defense Has Stepped Up
Stanford is led by a defense that ranks 12th in the nation giving up an average of 61.6 ppg and that D was not very good in their recent four-game losing streak. However, in winning three in a row they have held their opponents to an average of 61 ppg.
In the last game for the Cardinal, they were at home and beat Utah 70-62. They had a 12-point halftime lead and while Stanford allowed the Utes to shoot 49% from the floor they forced 17 turnovers. Tyrell Terry scored 27 points in the game hitting seven of his 11 3-pointers and Oscar da Silva had 20 points.
da Silva (16.1 ppg) and Terry (15.4 ppg) are the two leading scorers for the Cardinal and the only two players averaging in double figures. da Silva has totaled 39 points and 17 rebounds in his last two games and has shot over 54.5% from the floor in his last three games. Terry's 27 points in the win over Utah was a season-high and he had totaled 26 points in his previous two games.
Stanford is 13-4 at home this season.
Our Prediction
Colorado has failed to cover the spread in six of their last seven games including their last three. Stanford has covered the spread in their last three games.
The Pac 12 is balanced this season, for the most part, as the two teams in first place in the conference in UCLA and Oregon each have five conference losses.
Home court is huge in this game and the Cardinal are hard to beat at Maples Pavilion. They will keep up their hot play at home in this game and win and cover extending their winning streak to four games while handing the Buffaloes their third straight loss.
Stanford 74 Colorado 62