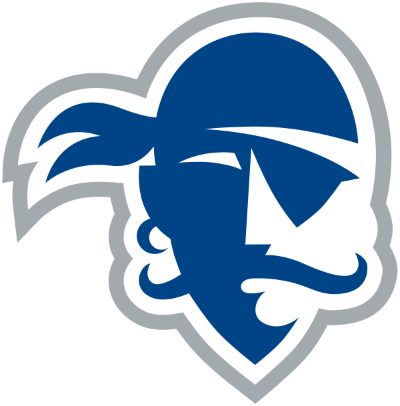 The Big East regular season title will be decided in the final week, but if Seton Hall loses this matchup, it'll be a little more interesting. They are just one game ahead of both Creighton and Villanova in the standings and still have to play each of them. This matchup isn't any easier despite Marquette having a few more losses in conference play.
When they met Jan. 11, it was a close game until the Pirates went on an 11-0 run in the second half en route to a 69-55 win. That run was aided by Myles Powell, who had 23 points and seven boards.
Oddly enough, only two players had more than 10 points in the game with Markus Howard being the other at 27 points. That being the case, Seton Hall got a tad more production from everyone else on the court and that's the main reason they're at the top of the standings.
The Pirates do a little bit of everything well, but what stands out the most is that they lead the conference in terms of defensive efficiency, helped by numerous guys who can block shots in the paint.
Having Romaro Gill and Ike Obiagu always on the court is an issue for opposing teams and they'll completely take away from guys like Jayce Johnson and Theo John, who already have a limited offensive impact.
For the Golden Eagles to win, they'll need a top performance from Howard, who is averaging 27.2 points per game. Otherwise, it's mostly up to three guys to hit shots between Sacar Anim, Koby McEwan and Brendan Bailey.
All of them have been productive at times, but none of them are overly reliable and a lot of that is tied to Howard's huge usage rate. It's hard to get going every game when you never know how many opportunities you'll get because of Howard.
The other problem in this matchup is that Seton Hall can throw numerous guys at Howard with Quincy McKnight and Jared Rhoden at the top of the list. The defensive end of the court has also been an issue for Marquette as they sit near the bottom half of the Big East in most categories.
While Powell is an elite scorer and can go off at any point, averaging 21.3 points per game, the Pirates have a few other options to rely on.
McKnight has been awesome over the last month running the offense, but Sandro Mamukelashvili is back in the swing of things after missing more than a month because of injury.
He wasn't even needed in the first game, but he gives them another option to use in the paint as well as a pick-and-pop candidate with Powell or McKnight. 
Seton Hall can win anywhere and that was seen in the win at Villanova, but Marquette has a little something to prove in this match.
When the Eagles put everything together, they are tough to beat at home, but as seen in home losses to Providence and Creighton, they aren't impossible to take down.
The key for Marquette will be getting solid production Howard, but also holding their own in the paint as well as keeping guys like Powell and McKnight from drawing too many fouls. If the Pirates have success drawing fouls early in the game, that could mean trouble for the home team.
Marquette 75 Seton Hall 73