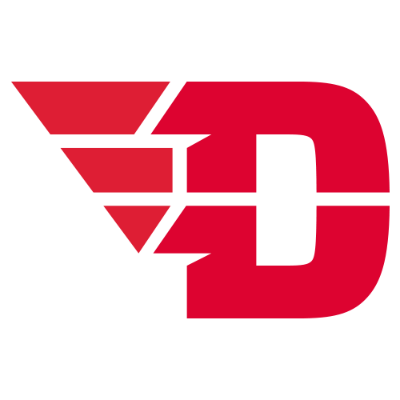 Dayton has a slim chance of getting a No. 1 seed in the NCAA tournament and it will likely have to win out. Rhode Island is at the other end of the spectrum and needs this win to have a chance at the tournament, assuming it doesn't win the Atlantic 10 tournament.
The Flyers dominated the first meeting between these teams Feb. 11, opening on a 17-0 run en route to a mostly easy 81-67 win. The Rams simply didn't have enough to contend despite both teams combining for 48 made free throws. While RIU made four more free throws, its 19-for-66 mark from the field wasn't going to cut it against Dayton.
The problem for the Rams was that they didn't have anyone to guard Obi Toppin, who had a fairly easy 22 points and 10 boards. It was the same for Jalen Crutcher (21 points) and Trey Landers (10 points, 14 boards), all of whom got whatever shot they wanted and if they didn't, they were fouled.
Maybe Dayton won't be as efficient in this game, but it's also coming off one of the more unbelievable stat lines in last weekend's win when it missed just one two-point attempt on 28 tries. 
However, there are numbers going in Rhode Island's favor for this matchup. For starters, Dayton hasn't been nearly as dominant on the road, having trouble putting away pretty much everyone in the conference, winning its last six road games by eight points or less.
The other factor is that the Rams were at one point considered the hands-down second-best team in the conference. Sure, they've lost three of their last five, but they still have the most efficient defense in the conference and that could make this matchup a little more interesting.
The big thing for Rhode Island will be making more shots. That means leading scorer Fatts Russell (19.5), but they also have three other guys averaging double figures in Jeff Dowtin, Tyrese Martin and Cyril Langevine.
While those guys scored in the first meeting, they combined to go 9-for-35 from the field. That can't happen if they want a chance for an upset. Langevine may be the most important player other than Russell because he's someone who can draw fouls in the paint and dominate the glass (13 boards first game). 
On the other side, RIU may not be able to slow down Dayton. The Rams have a good defense, but the Flyers seem to be a level above everyone else in the A-10.
No one has an answer for Toppin, who does it all and is a future NBA player, averaging 19.8 points and 7.8 boards per game with a three-point percentage nearing 40. Combine him with point guard Jalen Crutcher and do-it-all Trey Landers, and it's clear why Dayton is one of the best teams in the country.
That's before getting to Ibi Watson off the bench and Ryan Mikesell, who is their top defender in the paint.
The main question for Dayton has been if it will finally lose one of these games in the final few minutes. So far, that hasn't happened, but Rhode Island needs a big win and this is the perfect spot to get it.
Dayton 72 Rhode Island 68