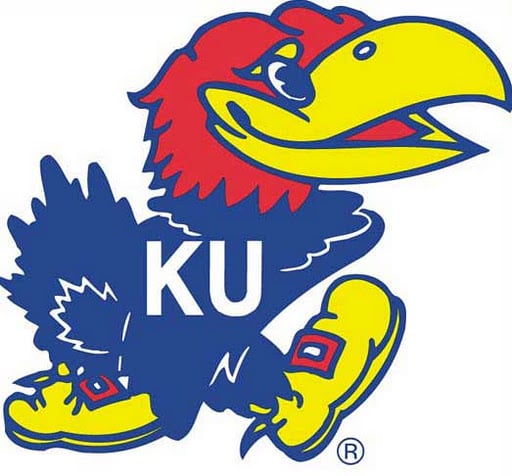 Horned Frogs (16-13) vs. #1 Kansas Jayhawks (26-3)
Date/Time: Wednesday, March 4, 2020 8:00 PM ESPN+
TCU is coming off their biggest win of the season, by far, beating second-ranked Baylor in their last game. However, that game was at home and can they pad their post-season resume' with a road win over top-ranked Kansas? Big question.
On the season TCU is 10-18 ATS with an O/U record of 12-15 and Kansas is 18-11 ATS with an O/U record of 12-15.
TCU stunned Baylor in their last game with a late 18-1 run to beat them 75-72. The Horned Frogs have won two of their last three games and while both games were at home both were also facing top 25 teams. Several games back at home they hosted Kansas and lost badly 60-46.
The Horned Frogs are 16-13 but only 7-9 in Big 12 play with two games remaining, so they are really on the Big Dance bubble. However, it would be hard to keep them out if they could beat Kansas on the road.
Kansas is in the midst of a 14-game win streak and in their last game, they were on the road and beat Kansas State 62-58. They are in first place in the Big 12 one game up on Baylor, who they do not face again and after this game facing TCU, they are on the road against a ranked Texas Tech team in their regular-season finale. The Jayhawks have a good offense but a great defense that ranks ninth in the nation only giving up an average of 60.5 ppg.
Can TCU Get it Done on the Road?
TCU has to have some confidence after their HUGE win over Baylor but in this game, they are on the road where they are only 1-8 this season. Their only road win was against a Kansas State team that is in the basement of the Big 12 (2-14) and 9-20 overall.
The Horned Frogs have a good defense but are one of the lowest-scoring teams in the nation. However, in the 75-72 win over Baylor, they scored nearly 10 points more than their season average. They shot a solid 48.9% from the floor holding Baylor to 42.9% shooting and outscored the Bears by 10 points in the second half. Desmond Bane and P.J. Fuller, who is only averaging 5.8 ppg, combined for 44 points.
Bane (16.1 ppg) leads the Horned Frogs in scoring and he has totaled 45 points with 16 rebounds in his last two games. Second leading scorer RJ Nembhard (12.2 ppg) missed the last game with an injury and questionable for the Kansas game.
Leading rebounder and third-leading scorer Kevin Samuel (10.2 ppg 8.6 rpg) has only scored six points in each of his last two games and only had four rebounds in the win over Baylor.
Repeat Performance at Home
Kansas was on the road in their February 8 game facing TCU where they did not have the best shooting night (41.4%) but held the Horned Frogs to 35.2% shooting. This time they are at home where they are 13-1 on the season.
In the Jayhawks 62-58 win over Kansas State on the road, they only shot 41.9% but held the Wildcats to 39.6% shooting. Devon Dotson was the only KU player to score double figures in the game going for 25 points.
Kansas C Udoka Azubuike (13.1 ppg 10.3 rpg) only played 20 minutes in the win over Kansas State scoring six points before leaving with an injury and he is a question mark for this game.
Dotson (18.2 ppg) leads three players for the Jayhawks that are averaging in double figures and had totaled 14 points in two games before going for 25 points in the last game. The possible loss of Azubuike with an ankle injury would be a big one, as in the two games before the last one he had a double-double in each totaling 42 points and 35 rebounds.
Our Prediction
 While TCU has covered the spread in two of their last three games they have failed to cover in their last eight road games. Kansas had covered the spread in six straight games before failing to do so in their last game against Kansas State where they were 11.5-point road favorites.
Kansas 73 TCU 53