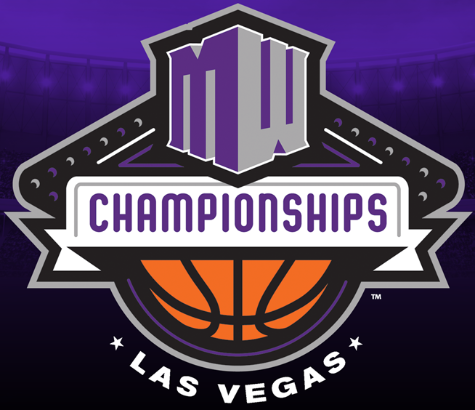 MOUNTAIN WEST CONFERENCE
Thomas & Mack Center, Las Vegas, Nevada
March 4-7
SAN DIEGO STATE
Record: 28-1, 17-1
All signs point to a San Diego State MWC tournament championship, but the same could've been said for Nevada the last couple years. Instead, the 5-seed won in 2018 and the 2-seed beat the 4-seed in last year's title game. Maybe it's not the same situation, but this tournament has featured upsets and that's something to keep in mind.
While the Aztecs have dominated the conference, they've slipped up the past couple weeks, which resulted in their home loss to UNLV. Even in the following two games, they struggled to completely put away Colorado State and Nevada.
Maybe that will show its head in the tournament or maybe not. Looking at the numbers, no one can compare to SDSU, who are top 10 in the country in both offensive and defensive efficiency.
Point guard Malachi Flynn has been awesome en route to 17.6 points, 4.4 boards and 5.1 assists per game, but the balance behind him is why they're good. Matt Mitchell, Jordan Schakel and KJ Feagin can all hit shots from deep, while Yanni Wetzell does the little things and does most of his work in the paint.
The Aztecs should have no problem in the quarterfinals, but a rematch with UNLV in the semifinals would be interesting. They won by four points on the road and then lost 66-63 at home Feb. 22.
That will surely be in the back of the player's minds if it comes down to the wire again. From there, it's hard to see them not playing Utah State or Nevada in the Championship, but crazier things have happened in this conference.
SDSU is a huge favorite, but given how much trouble UNLV has given them this season, it wouldn't be surprising if the No. 1 seed fell early again.
Utah State (23-8), Nevada (19-11) and UNLV (17-14) all have 12-6 marks in conference play, so there isn't much separating them. UNLV could be a trendy upset pick because it just dealt SDSU its only loss, but they were also swept by Nevada and split with Utah State.
The Rebels have won their last five games, but securing two upsets in addition to beating the 5-seed en route to the title is a long shot.
The better move would be to back USU or Nevada with the hope that UNLV is waiting for them in the title game. The Aggies beat the Wolf Pack in their only meeting, but that also came at home Jan. 11 so it's hard to put too much into that result.
Both teams are playing well, but the Aggies will be favored if they play each other, as they're sitting on the bubble (Wolf Pack aren't).
Utah State beat LSU in non-conference play and should be on a seven-game winning streak, but they let a late lead slip away against New Mexico.
As for the Wolf Pack, they still have decent talent and experience from the teams that dominated the MWC the last couple years. They were also on a bit of a run, winning six straight before losing at home against SDSU in the finale.
The difference is that Nevada doesn't have any good wins. While those are hard to get in the MWC, Utah State and San Diego State at least have numerous upsets in non-conference play.
If you prefer to go with the underdog, the Aggies are the play in this tournament, but it won't be easy to pick against the Aztecs.