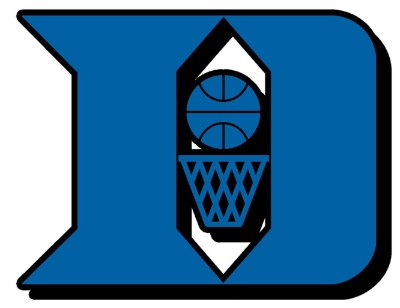 Duke is on the path to a No. 1 seed in the NCAA tournament, while NC State simply wants to go dancing. The Wolfpack are 7-7 in the ACC and need at least one more big win to better their position or the NIT is a decent possibility.
Duke is first in the conference, yet it's not like things have been easy, as it's already lost at Clemson and should've lost at UNC. The Blue Devils have looked dominant at times, but they've also been mediocre at others and now face an NC State squad in need of a win.
The Wolfpack have played their last three and five of their last seven on the road, so a return home should be good for their psyche. Then again, they've lost their last two home games against UNC and Louisville, and they haven't looked that much better in Raleigh.
The main reason Duke has just three losses is that it's good on both ends of the floor, currently ranked in the top 10 in both offensive and defensive efficiency.
Offensively, the Blue Devils can go down low with one of the more efficient players in the country in big man Vernon Carey (17.6 ppg, 8.7 rpg) or let Tre Jones (15.8 ppg, 6.6 apg) distribute to one of the many freshmen in tow like Cassius Stanley, Matthew Hurt and Wendell Moore. They can attack on all levels and have a variety of scorers to use around Carey in the paint.
NC State doesn't have good post defense, but it at least has the bodies to throw at Carey with DJ Funderburk, Manny Bates and Danny Fixon all able to throw weight around. Of course, the issue is that they foul a ton and don't do one thing overly well.
No matter, the Woldpack will need to score against the second-most efficient defense in the ACC. Considering this group managed 57 points against Louisville and 65 against UNC, both at home, reaching 70 seems unlikely unless something changes.
The problem is that their top scorers are struggling to score. Markell Johnson (12.6 ppg, 6.5 apg) has been in a funk with eight points or less in three of the last four games and a matchup against Tre Jones is unlikely to help.
If he struggles, it'll be up to C.J. Bryce (14.0 ppg) and Devon Daniels (12.1 ppg), who have been leading the way, but that hasn't been enough. Maybe their best strategy could be to get Funderburk (12.2 ppg) the ball down low and hope he draws a couple early fouls on Carey. That may be a long shot, but it's worth trying.
NC State has an experienced squad, but it hasn't been consistent or good enough against the best teams on the schedule. If the Wolfpack want to take part in the NCAA tournament, they'll need to win a game like this one.
On the other end, the Blue Devils are coming off a huge home win and there's always the chance they take their foot off the pedal, similar to when they had trouble putting away Boston College a couple weeks ago.
Duke 80 NC State 66