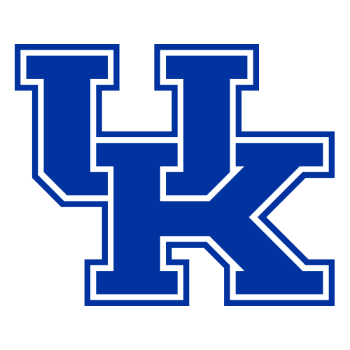 And just like that, Kentucky sits alone atop the SEC standings, one game above both LSU and Auburn. It's been a free fall for LSU, who has lost three of its last four games, though all of them have come on the road. The Tigers have yet to lose at home in conference play, which may be the most telling stat for this matchup and why they're favored.
Of course, while LSU is winning home games, it's not like any of them have been easy, beating the likes of Miss. State, Florida and Missouri by a combined seven points. On the other side, Kentucky has been similarly unreliable, already losing at South Carolina as well as struggling to separate from a weaker team like Mississippi on Saturday.
The main difference between these teams is that Kentucky actually plays defense. LSU has one of the better offenses in the country, yet that doesn't matter when you consistently give up more than 80 points to any decent opponent. If the Wildcats can capitalize against the 12th-ranked defense in the SEC in terms of efficiency, that may be enough to get the win.
The best thing going for the Cats is that they can score in a variety of ways with big man Nick Richards (14.6 ppg, 8.2 rpg) likely being the first route of attack against a smaller LSU squad.
Even if that doesn't work, it's hard to see LSU's guards keeping the trio of Immanuel Quickley (15.0 ppg), Tyrese Maxey (13.9 ppg) and Ashton Hagans (12.0 ppg) in front of them. Hagans has had some issues of late, but Maxey always seems to step up when needed and Quickley has scored at least 17 points in each of the last five games. 
The question is if Kentucky's defense can be enough to get the win on the road. They were looking good against Auburn, but then let that slip away in the final five minutes and it wouldn't be surprising if that's what happened in this matchup.
LSU is the best offensive rebounding team in the conference and that's how it will win this game with smaller players like Emmitt Williams and Darius Days crashing the glass.
Similar to Kentucky, LSU can attack in a variety of ways. Skyler Mays (16.5 ppg) runs the show, but he may find things a little harder than usual against the lengthy Hagans on the perimeter.
If he can't get his usual shots, that'll mean their other four players who average double figures will have to step up, which is possible. Finding that advantage or two will be important for LSU to get its offense going.
Whether it's using the smaller Trendon Watford, Williams and Days in the paint, or asking Mays to work off the ball a little more, they'll need to find an edge. Javonte Smart could be that player, having found his shot of late, making nine threes in the last four games.
The Tigers have struggled against the best teams they've played because they haven't been able to stop anyone from scoring. That may be a good enough reason to back the Wildcats given that they also have an advantage with Richards in the paint. LSU is at home, but will that be enough to beat first-place Kentucky?
Kentucky 80 LSU 79