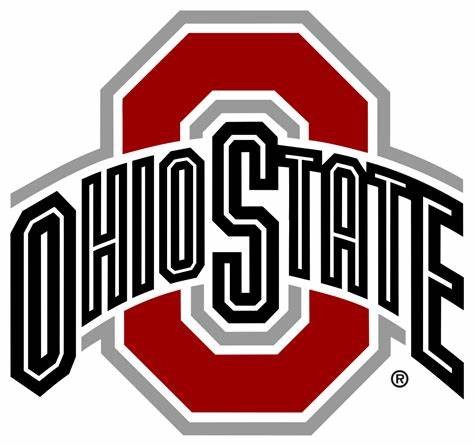 It's been a season of streaks for Ohio State, but winning consistently on the road remains a problem. Winning at Iowa would change things, though in the only matchup between these teams, the advantage, per usual in the Big Ten, goes to the home side.
The Buckeyes opened the season 11-1 and were rated one of the best teams in the country before losing six of their next seven. And now, they're in the midst of winning five of their last six, including two on the road.
That being the case, they lost by 13 points at Wisconsin last road game and their decent road win came somewhat luckily against a depleted Michigan squad. As for the Hawkeyes, they've yet to lose at home in Big Ten play and that includes wins over the likes of Maryland and Illinois, while they're coming off an impressive win at Minnesota.
While Iowa is more of an offensive squad, Ohio State is fairly balanced and doesn't do one thing overly well outside of making threes. The Bucks are tops in the conference from behind the arc, but just 10th from two-point land. That's a fairly big difference and they are also last in the conference in turnover percentage, which usually doesn't help on the road. 
That three-point shooting is what could keep OSU in this game. At almost all times, they have four guys who can fill it up from deep and maybe the biggest reason for that is big man Kaleb Wesson (14.1 rpg, 9.4 rpg), who shoots 42.9% from three.
But while he's a matchup problem for most teams, Luka Garza can similarly shoot it from outside, but he's also a couple inches taller. If Garza can deal with Wesson, that would be a big help for the home team.
Otherwise, the Bucks get a variety of scoring as no one else is above 11 points per game. Andre Wesson has been a big help of late and while he's not averaging as many points as his brother, he can also hit threes and has scored in double figures four of the last six games.
Throw in Duane Washington, CJ Walker and Luther Muhammad, and it's a balanced core of guys around Kaleb Wesson. The problems arise when no one steps up outside of him or he has a bad game.
Ohio State's biggest question on the other end will be stopping Garza, who is an All-American candidate, averaging 23.7 points and 9.7 boards per game. OSU is last in the conference in terms of three-point defense and that's not going to help against Garza or the slew of shooters around him led by Joe Wieskamp, who averages 14.9 points and hits 37.7% of his threes.
While guard CJ Fredrick is questionable because of injury, that didn't matter in their last game against Minnesota. Playing with another big on the court in Ryan Kriener, the Hawks changed up their style a bit and got a big road win.
No matter the strategy Iowa takes in this one, it will be focused around Garza. While Wesson has been great for OSU, Garza has been better for Iowa and that may be the difference in this game. It also helps the Hawkeyes that they have a guy who can create for himself as a second scorer in Wieskamp, something OSU has often lacked on the road.
Ohio State 71 Iowa 70