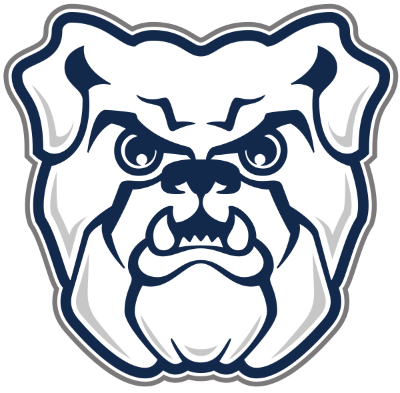 Outside of it being a nationally televised game on FOX, there isn't much going for this matchup. Georgetown has been a mess for a variety of reasons this season and come into this game with a 4-7 Big East record. Butler has hit a bit of a skid since starting 15-1, but it's still considered one of the better teams in the conference.
The Bulldogs handled business when these teams met Jan. 28 as they used a 23-4 run early in the second half en route to a 69-64 road win. Of course, that run came after the Hoyas were up 43-29 so it's not like it wasn't competitive.
Either way, the Hoyas have struggled like most teams on the road with their lone conference win away from home coming somewhat luckily at St. John's two weekends ago.
The question for this matchup is the status of Georgetown guard Mac McClung, who went 4-for-16 from the field in the prior meeting. He's their best scorer at 16.4 ppg, but the Hoyas haven't taken a step back without him the last three games as Jahvon Blair has taken up a bigger role, scoring 71 points in those contests.
If those guys can somehow co-exist, that would turn the Hoyas into an intriguing upset candidate the rest of the season. That's because they have a decent all-around roster despite losing a couple starters earlier in the campaign.
Big man Omer Yurtseven (16.3 ppg, 10.1 rpg) can be a menace at times, while Terrell Allen runs the show and others like Jagan Mosely and Jamorko Pickett step up when needed.
The problem is that they don't do one thing overly well and they also don't shoot many threes, ranking last in the conference in that category. While they have a stable core of players, they rank last in the conference in defensive efficiency and last in three-point percentage allowed.
That was a problem in the first meeting because Sean McDermott finished with 25 points on seven made treys. Even if he doesn't do that again, Butler has a decent variety of scoring to win this game at home.
It's main problem will be dealing with Yurtseven, and if guys like Bryce Nze and Bryce Golden can step up in the paint, that should be enough to get the win and cover. And this is before mentioning leading scorer Kamar Baldwin (16.1 ppg), who tends to get a bucket whenever needed.
He isn't having the best shooting season, but that's where guys like McDermott and Jordan Tucker step in. The Bulldogs don't rate overly well in one single category, but they know how to get easy shots and that'll help against this defense.
Butler may not be as good as its record, but Georgetown doesn't exactly have the team to steal a win. If someone gets hot from three, that will change, but that's not what they rely on. Butler's consistency should shine through in this game against what has been a hit-or-miss Georgetown squad.
Butler 73 Georgetown 65