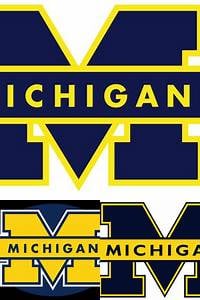 This isn't a big game, but it's an important one for both Indiana and Michigan, and it gets top billing on CBS on Sunday. It's been a bit of a mixed bag for both teams in Big Ten play, which is why they both sit at 6-7 in the conference, near the bottom of the standings.
The Hoosiers are coming off a big home win against Iowa on Thursday, but their lone road win this season came at Nebraska. That's maybe the most significant stat for this matchup and why the Wolverines are a decent favorite, having won four of their last five, three of those wins away from home.
Indiana isn't the same team on the road so it's unwise to put too much into Thursday night's win. The Hoosiers need to figure out how to change that and it likely starts with getting freshman Trayce Jackson-Davis the ball and hope he can provide the versatility to beat the taller Jon Teske.
Jackson-Davis leads the team with 14.0 points and 8.0 boards per game, but he disappears at times and had just seven points on six shots last road trip. And while they have a balanced squad, it's rare when multiple guys put in big performances. That's seen in Devonte Green, who had 27 points Thursday, but he managed 20 points total in the prior three games.
Indiana's inconsistency is why it's struggling on the road and it's unknown who will lead the way in this game. Jackson-Davis and Green can have big performances, but you never know when Justin Smith, Al Durham, Joey Brunk or Rob Phinisee will come through and hit a few shots.
Michigan doesn't have an overly good defense, but that probably won't matter in this game, as Indiana has failed to score more than 59 points in four of its last five road games.
On the other end, Michigan will have some advantages because Indiana is near the bottom of the conference in most defensive categories outside of rebounding. Fortunately for the Wolverines, that's not something they rely on because they are tops in the conference in terms of two-point percentage (and turnovers). 
The big boost for Michigan has been the return of Isaiah Livers, who leads the team with 13.4 points per game. In addition to providing experience and size, he's shooting 45.7% behind the arc and gives the Wolverines another dimension on offense.
When you combine him with Zavier Simpson (12.5 ppg, 8.0 apg), who runs the show, and Jon Teske (12.6 ppg, 7.6 rpg), who is a tower in the paint, you have a nice trio. Throw in guys like Franz Wagner, Eli Brooks and Brandon Johns who got more experience when Livers was out, and it's a different team than the one that lost four straight in the middle of January.
Teske's height will be a problem for Jackson-Davis in the paint, and Indiana has to find a way to deal with both Livers and Wagner, shooting and slashing. The Wolverines are a different team with Livers, and back at home against what has been a bad road team, all signs point to their fifth win in six tries.
Michigan 75 Indiana 65