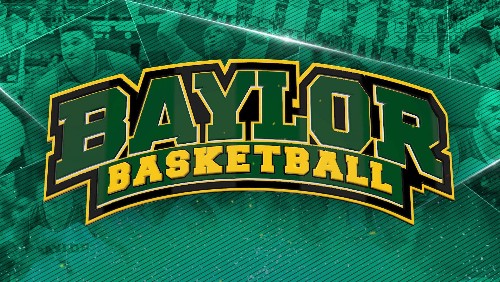 Things aren't working for West Virginia at the moment and a trip to Baylor probably isn't going to help. The Mountaineers have lost their last two games overall and four of five on the road in Big 12 play. That's not a great recipe for winning this game, especially since some of those losses have come against much worse Kansas State and Oklahoma teams.
The Bears have yet to lose in conference play and are on a crash course with Kansas when the two meet with the title on the line a week from now. Of course, things haven't been overly easy for Baylor, struggling at times to pull away from OK State in its last home game.
This is a good team, but not exactly one that will destroy the opposition, which is why this one could be close no matter how much WVU struggles on the road.
Both of these teams are good because of balance, but Baylor's top guys have been a tad more consistent, which is seen in their records. Jared Butler (15.0 ppg) and MaCio Teague (14.4 ppg) lead Baylor in scoring, but they don't have to have a good game to win.
The Bears get scoring from Freddie Gillespie down low, Devonte Bandoo off the bench on the perimeter, as well as Davion Mitchell and Mark Vital, who do a little bit of everything else. 
The good news for WVU is that it should be able to match up in every aspect. Derek Culver and Oscar Tshiebwe are two of the best rebounders in the conference and should hold their ground against Gillespie.
If the Mountaineers can control that battle in the paint, that could force the Bears into a lot of outside shots, which isn't what they want to do. That said, WVU is one of the worst at fouling and giving up free throws in the conference, which is part of the reason it struggles on the road.
To have a chance at an upset, everyone else for WVU has to step up outside of Culver (10.6 ppg, 8.8 rpg) and Tshiebwe (11.6 ppg, 9.1 rpg). It's nice having a balanced roster, but sometimes that doesn't help when you don't have a player who can take over when points are needed.
The Mountaineers are also one of the worst shooting teams in the country and rarely shoot it from deep, which isn't going to help against the Big 12's second-best defense in terms of efficiency. Miles McBride, Jermaine Haley and Emmit Matthews have their good moments, as well as a couple others, but those are few and far between, especially on the road.
So while Baylor rarely blows out teams, that won't stop it from beating a team who can't get consistent production outside of its two bigs, who also often deal with foul trouble. Baylor's versatility will yet again be key and while WVU could have the advantage down low, that may not be enough if the Bears can draw fouls and get their guards going.
Baylor 63 West Virginia 59