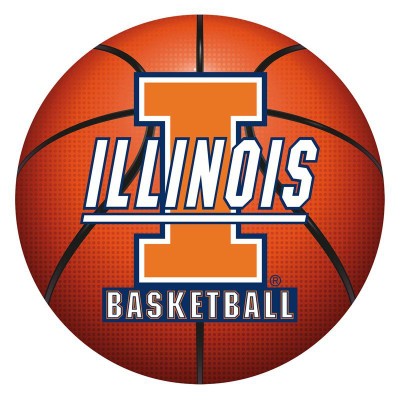 #23 Illinois Fighting Illini (20-9) vs. #19 Ohio State Buckeyes (20-9)
Date/Time: Thursday, March 5, 2020 7:00 PM ESPN
After losing four in a row Illinois has bounced back and has won their last four games. They have a tall task on the road in this Big 10 contest facing an Ohio State team that has won three in a row and five of their last six games.
On the season Illinois is 14-13-1 ATS with an O/U record of 10-16 and Ohio State is 18-11 ATS with an O/U record of 12-17.
Illinois is tied with Wisconsin and Michigan State one game back of Maryland for first place in the Big 10 but lost to Maryland twice already. This is their first game of the season facing Ohio State and on the season the Fighting Illini are 6-5 on the road.
Illinois has a solid offense, but the strength of their team is their defense, which ranks 54th in the nation in points allowed per game.
Ohio State has not only won three in a row but two of those wins came facing ranked teams. They beat 19thranked Michigan team 77-63 in their last game and they are like Illinois led by their defense, which ranks 20th in the nation only giving up an average of 62.3 ppg. This season the Buckeyes are 14-2 at home.
Top and Then Bottom
Illinois' four-game win streak began with a road win over, then, ninth-ranked Penn State but their last three wins have come against teams under .500 in Big 10 play.
In the Fighting Illini's last game they were at home and beat Indiana 67-66 where they shot 44.2% from the floor and played good D holding the Hoosiers to 40.7% shooting. Three starters for Illinois scored at least 15 points led by Ayo Dosunmu with 17 points.
Dosunmu (16.4 ppg) is the leading scorer for the team and he has averaged 20 ppg over his last four games. Kofi Cockburn (13.6 ppg 9 rpg) is the second-leading scorer and leading rebounder and after two double0-doubles in a row he scored 15 points with five rebounds and six blocks in the win over Indiana.
Illinois has won two of their last three road games facing top 25 teams.
Going Big Late
In their last game, Ohio State was at home beating Michigan 77-63 where they went big late ending the game on a 23-9 run. They had a little better shooting game (47.4% to 44.6%) but had a 3-pt FG% of 52.4% (11-21) while the Wolverines only shot 26.9% from deep.
In the win over Michigan, every Buckeyes' starter scored in double figures and Duane Washington Jr. lead the team with 20 points.
Kaleb Wesson (14 ppg 9.6 rpg) is the leading scorer and rebounder for the Buckeyes and he had 14 points and nine rebounds in the last game and in the previous one went for 16 points and 18 boards. Washington Jr. (11.4 ppg) has surpassed his season average in his last four games where he has averaged 15.5 ppg.
In Ohio State's last two home games they have knocked off 7th ranked Maryland and 19th ranked Michigan.
Our Prediction
Illinois has failed to cover the spread in two of their last three games, but they have covered in their last two road games. Ohio State is 5-1 ATS in their last six games and has covered in their last three games.
Both teams are hot, but Ohio State has played, by far, the tougher schedule in the last few games and they are at home. The Fighting Illini will live up to their name in this Big 10 showdown putting up a fight, but Ohio State will pull away in the second half and win and cover the spread.
Ohio State 71 Illinois 60