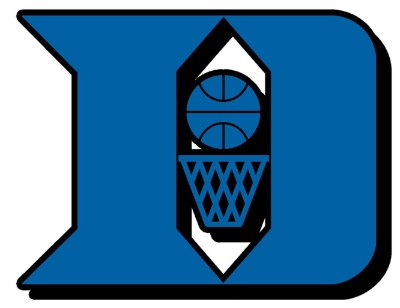 No matter how this game goes, it won't be as exciting as the first meeting which went to overtime and had two last-second shots.
The main thing on the line this time is that Duke could give up its chances of a 1 and 2-seed in the NCAA tournament if it loses. Oddly enough, North Carolina has been playing better, winning its last three, while Duke has lost three of its last five.
When these teams met Feb. 8, the Tar Heels blew a 13-point lead with less than four minutes left of regulation and then blew a five-point lead at the end over overtime en route to a 98-96 loss.
The Heels did just about everything right except close the game out and that will undoubtedly be in the back of their minds at Cameron Indoor.
The difference is that Duke has been fairly dominant at home, winning its last three by at least 19 points and numerous others in ACC play by 20-plus points. Sure, they lost to Louisville and couldn't separate against Florida State, but UNC isn't as good as either of those teams.
Then again, UNC has figured some things out, not only winning two recent home games, but also on the road at Syracuse. None of those teams are Duke, but those are wins they weren't getting earlier in the season.
The reason the Heels got out to a lead in the first meeting was because they got Vernon Carey into foul trouble and held him to 18 points and six boards in 28 minutes.
Tre Jones got the best of them with 28 points, but if you can keep Carey from dominating, that usually puts the Blue Devils in a hole. On the other side, it's all about helping Cole Anthony, who had 24 points, 10 boards and four assists in that first game.
The reason the Heels have won a few games is because Anthony continues to drop 20-plus points per contest and Garrison Brooks isn't far behind with at least 20 in each of his last five starts.
Throw in whatever Brandon Robinson, Leaky Black and Christian Keeling can provide, and it's easy to see why the offense is clicking. Even though Armando Bacot has a nagging injury, they haven't skipped a beat.
According to the numbers, Duke's defense should be the outlier as it's top 10 in the country in terms of efficiency, while UNC is 11th in the ACC. That's a vast discrepancy, especially when you combine Duke's defense with its top-ranked ACC offense.
But again, if UNC can get to Carey just a bit, that may be enough to stay competitive. However, in addition to Tre Jones, freshman Cassius Stanley has turned it up in recent games and guys like Jordan Goldwire and Wendell Moore have been nice defensive pieces.
This game could be close simply because it's Duke against UNC, but the Blue Devils have romped through most competition at home this season.
That's why a lot of money will be on the home team, but it's important not to overlook how much better UNC's offense has been in recent weeks. While they may struggle defensively, their offense could be enough to get a cover.
Duke 85 UNC 71