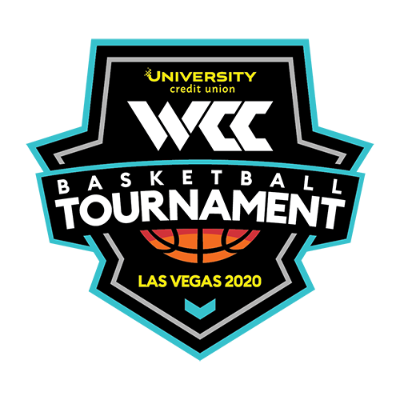 WEST COAST CONFERENCE
Orleans Arena, Paradise, Nevada
March 5-10
GONZAGA
Record: 29-2, 15-1
This tournament should be a little more interesting than prior seasons. While Gonzaga fell in the Championship last year, the tournament as a whole lacked talent.
It's the opposite this year in one of the better WCC seasons in recent history as BYU and St. Mary's are both set to make the NCAA tournament, while teams like Pacific and San Francisco rank surprisingly high in advanced metrics.
That said, it's been another dominant season for Gonzaga, which lost its second game a couple weeks ago at BYU. Despite Killian Tillie dealing with nagging injuries, the Bulldogs have dominated the conference with only three of their 15 wins being decided by single digits.
An issue that could show up in the NCAA tournament is that they run seven players deep, but that doesn't matter when you're more talented than everyone else in the WCC. Filip Petrusev (17.8 ppg, 7.8 rpg) and Tillie are a dominant duo in the frontcourt, while Corey Kispert and a slew of guards round out the lineup. This team may not be as talented as prior versions, but they're playing just as well.
Sure, Pacific or San Fran could put up a fight in the semifinals, but that's not something to bet on. The Dons almost took them down at home, but that was mainly because Tillie didn't play.
The biggest test for the Zags will be against BYU in the Championship. The Cougars are the only team that can go blow-for-blow with the Bulldogs and that feels like the only matchup that should happen in the title game. 
BYU
Record: 24-7, 13-3
If BYU can get another win against Gonzaga, it would possibly be looking at a 5-seed in the NCAA tourney. While they don't have great wins outside of Gonzaga, they don't have overly bad losses. The other part is that Yoeli Childs may be the best player in the WCC and is a future NBA talent.
He missed the first nine games of the season and then four more in January. If he was healthy the entire season, you could probably take away two or three of BYU's losses, if not more. 
Childs showed his dominance the last couple games, posting 28 points against Gonzaga and then a ridiculous 38 points and 14 rebounds against Pepperdine. At full strength, BYU is a legit team and one that was competitive against Kansas without Childs early in the season.
It's likely BYU will face St. Mary's in the semifinals and while that should be a competitive game, the Cougars will be favored. If you want an upset pick, BYU makes the most sense, not only because they already beat Gonzaga, but also because they're playing their best basketball.
St. Mary's
Record: 24-7, 11-5
The Gaels are slated to make the NCAA tournament, but they probably aren't going to win this one. To do so, they'll likely have to beat BYU and Gonzaga on back-to-back nights, which seems impossible for a team that is less talented.
Sure, this is a quality team loaded with experience, but the road is long as a 3-seed. There's no doubt they can upset BYU, but taking down Gonzaga less than 24 hours later is unlikely, especially given how those two matchups went.
Upsets rarely happen in the WCC and while the conference is better as a whole than previous seasons, it's still hard to bet against the best teams.
The path to a Championship won't be as easy for Gonzaga, but it should make the title game and set up a rematch with BYU. While any of the top three teams could win this tournament, BYU may be the best value play, especially since St. Mary's has one extra game as a 3-seed.