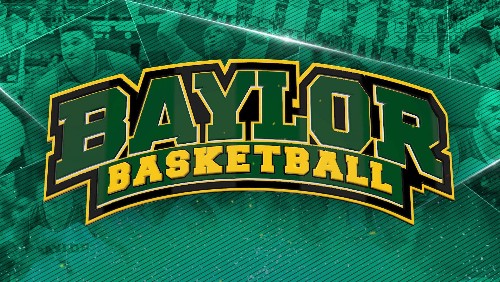 It's been leading to this for a few weeks now. Baylor has a chance to sweep Kansas and win the Big 12 for the first time ever. Kansas is plenty familiar with winning it, but that doesn't mean it won't want to dish out revenge after losing at home in the prior meeting.
Baylor has one loss this season, Nov. 8 against Washington in Alaska, and that road win against KU is the one that stands out the most. The Bears used a 13-2 run at the end of the first half and never looked back en route to a 67-55 win Jan. 11. That's the only loss for the Jayhawks in conference play, which means they've won the rest of their road games.
Devon Dotson injured his ankle in the first meeting, but that's not a great excuse for losing at home. The Jayhawks had just two players in double figures as Marcus Garrett and Isaiah Moss combined for 26 points.
Unfortunately for KU, Dotson had just nine and Udoka Azubuike posted six points, 11 boards and seven blocks. It was a bit more balanced for the Bears even if they only had four scorers above four points. Davion Mitchell, MaCio Teague and Jared Butler all hit multiple threes from deep while Freddie Gillespie had 13 points down low. 
The biggest news for this matchup is that MaCio Teague has missed the last two games for Baylor with a wrist injury. Considering he's the second-leading scorer at 14.4 points per game and the best on the team at drawing fouls, that's a significant injury.
Then again, everyone has stepped up around him in his absence with Devonte Bandoo moving into a starting role and former stud Tristan Clark getting a few more minutes. 
That balance for Baylor is why they're tops in the conference and one of the best in the country. Butler (15.6 ppg) and Teague lead the team in scoring, but Mitchell, Gillespie, Teague and Mark Vital are all capable of hitting double figures. There's isn't one guy opposing defenses can hone in on, which is why they've been so consistent.
The other part is that Baylor has the No. 1 defense in the Big 12 and No. 3 defense in the country. That defense was a problem for KU in the first meeting and it could be again even though KU leads the conference in terms of offensive efficiency.
The Jayhawks will again try and get big man Azubuike (12.8 ppg, 9.8 rpg) going down low, but Baylor's mix of defensive looks in that first game was an issue. If that doesn't work, it'll be up to Dotson, Garrett and Ochai Agbaji.
That's been a nice trio on the perimeter and Dotson could be the difference now that he's healthy. He's a point guard who is fine dishing it out, but he also leads the team with 18.4 points per game and dropped 29 points earlier in the week.
Garrett and Agbaji aren't averaging huge numbers, but they do the little things and there are times when they go off if the matchup is right.
Not many are giving Baylor respect on a national level despite its record and this is a good time to change that. However, Kansas has upset on its mind and it could be the opposite situation as the previous game, especially with Teague questionable to play.
Even if Teague doesn't play, this will be a close game, but a healthy Dotson is what could make the difference in the rematch despite being in Waco.
Our Pick – We have this game a pick em. So, willing to take any points available with the underdog in this one.