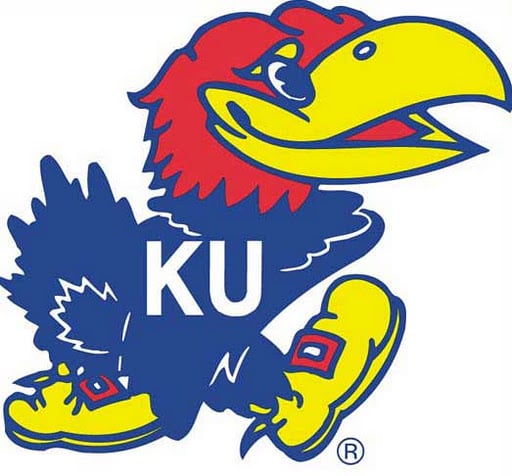 This rivalry has brought excitement in past seasons, but that's not the case in 2020. Kansas is again holding strong at the top of the Big 12 standings while Kansas State sits in last and has lost eight straight games.
While the Wildcats are better at home, they haven't figured out a way to win close games, losing to Baylor by six points and OK State by five. They have wins against Oklahoma and WVU, but the last one came Jan. 29.
It's hard to see Kansas falling in this spot after winning the prior meeting 81-60. The Jayhawks got out to a 26-9 lead and never looked back in the Jan. 21 matchup. This one is in Manhattan, but that probably won't matter given how each team is playing.
The telling stat from that first meeting was that Udoka Azubuike only attempted five shots en route to 10 points and 14 points.
Christian Braun was the leading scorer because he made six threes, while Devon Dotson was second on the team with 18 points. The difference between these teams is that Azubuike can have a bad game and KU still finds a way to win.
That said, Azubuike might be playing his best basketball of the season, totaling 42 points and 35 rebounds the last two games. Dotson leads the team in scoring at 17.9 ppg and if it's not Azubuike helping out, others will.
Ochai Agbaji and Marcus Garrett are usually good for 10 or so points and have upside around 20 if they're feeling it. Then, as seen in the prior game against K State, Braun or Isaiah Moss are both capable of catching fire.
The problem for KSU is that it doesn't have anywhere close to the same consistency. Xavier Sneed and Carter Diarra lead the team in scoring because they take the most shots, but they aren't the most efficient players.
They got 17 points from David Sloan (5.3 ppg) in the first game and that didn't matter in the end. The main goal for Sneed and Makol Mawien will be keeping Azubuike in check as much as possible. If that doesn't work, KSU may be put in an even bigger hole than the last matchup. 
Either way, scoring will be an issue for the Wildcats because in addition to them being ninth in the Big 12 in offensive efficiency, KU is first in the conference in terms of efficiency on both ends of the floor.
Kansas State is also near the bottom of the charts defensively, which is why they're at the bottom of the standings. There is a chance K State puts everything into this game with the hopes of taking some kind of positive from the season, but that'll be hard to back given how they've played over the last month.
Kansas 70 Kansas State 55