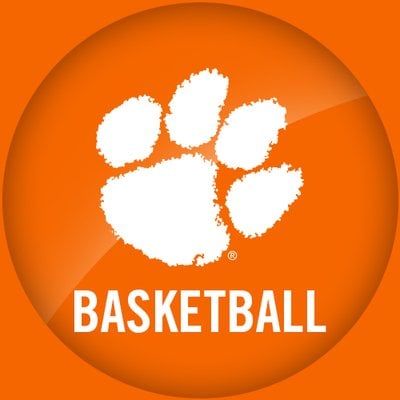 #5 Louisville Cardinals (21-4) vs. Clemson Tigers (12-12)
Date/Time: Saturday, February 15, 2020 4:00 PM ACCN
Louisville had their long win streak snapped with a pretty shocking loss in their last game and hit the road to take on a Clemson team that 3 ended their three-game skid with a win in their last game.
On the season Louisville is 13-11-1 ATS with an O/U record of 13-11 and Clemson is 13-11 ATS with an O/U record of 12-12.
Louisville was on the road in their last game, where their 10-game streak ended facing a sub- .500 Georgia Tech team. The team is still in first place in the ACC but are only a half a game up on Duke, who they beat and do not face again.
The Cardinals are a very balanced team and they have a solid defense ranking 37th in the nation only giving up an average of 63.4 ppg.
Clemson had lost three in a row before their last game, where they were on the road and beat Pittsburgh 72-52. The Tigers are one of the lower scoring teams in the nation but led by a defense that ranks 40th in the nation in opponents' ppg.
Earlier this season at Louisville the Cardinals trounced the Tigers beating them 80-62.
This season Clemson is 9-5 at home and Louisville is 6-2 on the road.
Ice Cold Shooting Leads to End of Streak
In their loss to Georgia Tech in their last game, Louisville had twice as many offensive rebounds (14-7) and forced 18 turnovers. However, their 10-game win streak came to an end because they were ice cold shooting with a FG% of 33.9% and they missed 21 of their 24 3-pointers. In the game they allowed the Yellow Jackets to shoot 43.5%.
Malik Williams (8.5 ppg) came off the bench in the Tech game and was the only Cardinals' player to score in double figures going for 16 points. He has stepped up as of late averaging 13.3 ppg in his last three games.
Jordan Nwora (18.8 ppg) and Steven Enoch(10.2 ppg) are the only two players for Louisville averaging in double figures but three other players are averaging at least 8 ppg. Nwora had scored at least 21 points in two straight games before going for a season low two points in the loss to Georgia Tech. Enoch had totaled 24 points in two games before only scoring four in the Tech game.
Forget the Bad Road Loss
A few games back Clemson was on the road in the bad loss to Louisville where they were outscored by 21 points in the first half and only shot 34.4% from the floor. They allowed the Cardinals to put up 80 points and shoot 48.1% from the field and they have to play good D in this game, as they are not a high scoring team.
In the 72-52 blowout win over Pitt in their last game, the Tigers shot a solid 50% from the floor and played great defense holding the Panthers to 31.3% shooting. Three starters for Clemson scored at least 12 points and Al-AmirDawes (8.1 ppg) and Tevin Mack (12.3 ppg) combined for 34 points.
Aamir Simms (13.3 ppg) and Mack are the only two players averaging in double figures. Simms had 12 points in the win over Pitt and had totaled 30 points in his previous two games.
Our Prediction
Louisville has failed to cover the spread in two of their last three games while Clemson has covered in two of their last three games.
I think the loss to Georgia Tech was a wakeup call, as they took Tech for granted. They will not let that happen in this game since they are only a half game up on Duke in the ACC standings. The Cardinals will play good D and figure out the Clemson D and on the road they will win and cover.
Louisville 64 Clemson 60