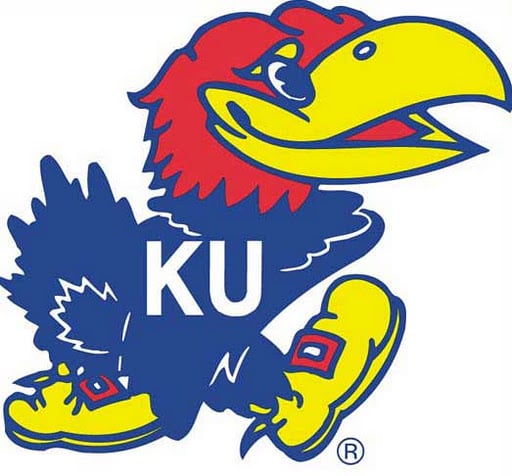 Since losing at home to Baylor, Kansas hasn't messed around, winning its last nine games. The Jayhawks are still one game back of the Bears and will likely remain there until the rematch in a couple weeks. They return home this weekend after two solid road wins against TCU and West Virginia.
It's a bit different for Oklahoma, who is coming off back-to-back home wins yet has lost its last four road games in Big 12 play. While the Sooners were somewhat competitive against Baylor, that doesn't mean the same will happen in this matchup considering KU already won 66-52 in Norman.
That said, the first 30 minutes of that prior meeting was in the single digits before Kansas took off on a 15-2 run late. Otherwise, Oklahoma managed to stay strong despite shooting an ugly 19-for-62 from the field. The worst part is that KU didn't have Devon Dotson in that game, though getting 20 points from Isaiah Moss with six made threes was nice. 
Either way, this contest has the makings of another big Udoka Azubuike performance after he had 16 points, 14 boards and three blocks in that first meeting.
OU doesn't exactly have anyone to defend him down low between Brady Manek and Kristian Doolittle, and that'll be the problem again no matter how many double teams they throw Azubuike's way.
Overall, the Sooners are fine defensively, but when they have to double team Azubuike down low, that'll leave open shots to Moss, Christian Braun and Ochai Agbaji. The other part is that Dotson is KU's best player, averaging 17.9 points, 4.0 rebounds and 4.3 assists per game. After not playing in the first meeting, he's the sort of piece who will turn this into a double-digit contest early and never look back.
That's because the Jayhawks have the best defense in the country in terms of efficiency. They lock down in pretty much every area, holding the conference's best defensive two-point percentage and second best from outside the arc.
That's why Oklahoma struggled in the first meeting and there's a good chance that happens again. Kansas has the guys to step out and contain sharpshooting big man Brady Manek (15.9 ppg), while Doolittle (15.0 ppg) won't have any advantages in the paint.
This group tends to take bad shots when things aren't working for them and that'll likely continue in this game. If Manek and Doolittle don't hit their usual averages, it'll be up to Austin Reaves and a mix of guys who rarely get looks like Jamal Bienemy and De'Vion Harmon.
When playing teams that don't play defense like Iowa State, Oklahoma is fine as seen in Wednesday's win, but it'll be a bit different against Kansas, especially at Allen Fieldhouse. The Jayhawks have almost every advantage in this game and should cruise to another win, the question is by how much.
Kansas 73 Oklahoma 59