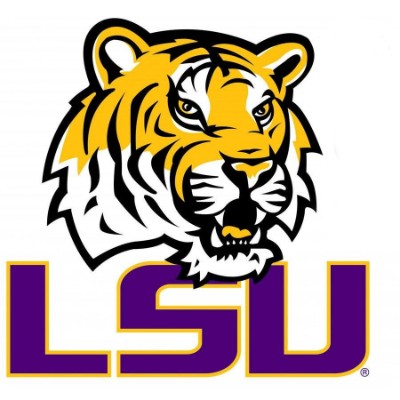 The bad news for LSU is that things can't possibly get better than 2019 when it finished undefeated and won the National Championship. The Tigers opened that campaign with the eighth-best odds to win it all at +2650, and this year it's slightly better with +1000 odds to be National Champions, fifth-best in the country and third-best in the SEC. 
If they want to do similar things in 2020, they'll need to somehow match Joe Burrow's Heisman-winning season en route to an offense that averaged almost 50 points per game. Gone is passing game coordinator Joe Brady, but they added the experienced Scott Linehan to take over and still have their same offensive coordinator in Steve Ensminger.
Burrows is Gone
While the coaching staff is similar, the weapons are not. Burrow's replacement is expected to be last year's backup, junior Myles Brennan, who has attempted 70 career passes.
There isn't a ton of tape on him, but he's expected to run a little more than Burrow. The question is how good he can be with an almost entirely new offensive line (one returning starter) and some new talent around him.
Running back could turn out to be a committee with Chris Curry, Tyrion Davis-Price and John Emery all in the mix. Either way, LSU always seems to be set at running back no matter who they lose.
The other plus is that both receivers Ja'Marr Chase (1,780 yards, 20 TDs) and Terrace Marshall (671 yards, 13 TDs) are back, both of whom will likely be in the NFL next year. While talent may not be a question, a new offensive line and new quarterback will likely bring some growing pains.
Bo Pelini New Defensive Coordinator
Defensively, the Tigers will be a bit different with new coordinator Bo Pelini and a new 4-3, attack-oriented scheme. While that sounds nice, they'll have to do it with mostly new starting linebackers, which is never easy when transitioning styles.
There are upcoming, high-level playmakers like linebacker Marcel Brooks and corner Derek Stingley, but that also shows how young this group is. LSU will be deep because of youth, but with a new coordinator, things are somewhat uncertain.
LSU once again plays Texas early and this year it's at home. Given how last year went, there shouldn't be any worries about that matchup, especially in Baton Rouge.
Otherwise, the Tigers should be fine outside of a couple games that stand out, namely the October trip to Florida, hosting Alabama in early November and then back-to-back games at Auburn and Texas A&M to close the season. 
If things don't work out with Brennan at quarterback or he simply doesn't click as well as Burrow, a couple losses wouldn't be surprising. Everything happened at the right time for the Tigers last season, including with passing game coordinator Joe Brady and his departure could be an issue.
Ed Orgeron's teams always fight and while the talent is there, it won't be as easy betting on them with a new quarterback. That said, Joe Burrow was a regular guy ahead of 2019 and that changed rather quickly.
Pre Season Picks
Listed below along with the schedules are score predictions along with some pre season lines. Now, in the case of LSU, these score predictions are somewhat useless as they lose lots of production, particularly on offense.
Notice how LSU ranks 127th out of 130 teams in terms of returning production. Most of that production was lost offensively.
Then take a look at teams like Texas AM (16) AND Texas (21).
Texas gave LSU a battle last year and is in great shape for 2020. Texas +6 on the pre season line looks to hold some value!
2020 LSU Tigers Football Schedule
Sept. 5 LSU 72 vs. UTSA 10
Sept. 12 LSU 49 vs. Texas 24 PRE SEASON LINE LSU -6
Sept. 19 LSU 55 vs. Rice 10 (NRG Stadium, Houston)
Sept. 26 LSU 52 vs. Ole Miss 17
Oct. 3 vs. Nicholls State
Oct. 10 LSU 26 at Florida 25 PRE SEASON LINE FLA -2.5
Oct. 17 LSU 65 at Arkansas 17
Oct. 24 LSU 55 vs. Mississippi State 17
Nov. 7 LSU 40 vs. Alabama 28 PRE SEASON LINE ALABAMA -2.5
Nov. 14 LSU 47 vs. South Carolina 15
Nov. 21 LSU 35 at Auburn 25 PRE SEASON LINE PK
Nov. 28 LSU 40 at Texas A&M 24 PRE SEASON LINE PK