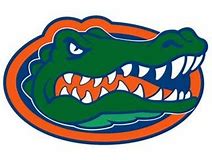 The Florida Gators are in off of a very successful 2019 season, finishing 11-2 overall capped by a win in the Orange Bowl over Virginia. The Gators are listed at odds of 17-1 to win the National Title in 2020, making them the 6th choice overall.
Using Bill Connelly's returning production chart, the Gators rank 61st out of 130 teams. They return 61% of their offensive production and 67% of their defensice production, which was the strength of their team.
Trask Returns at QB
The Gators return Kyle Trask at QB who took over for an injured Felipe Franks early last season. Trask posted a 10-2 record with 25 TD passes and 2941 yards while completing 67% of his passes.
Trask will be competing for the starting job with Emory Jones, an Ohio State recruit lured away by head coach Dan Mullen.
Florida returns 4 starters from it's young offensive line and in the backfield, Dameon Pierce and Malik Davis figure to carry the load. There's also hope that Miami transfer Lorenzo Lingard will be cleared to play.
Their biggest losses come at receiver. They regularly played six, with for of them, seniors, gone for 2020. But there's plenty of young talent waiting in the wings in Florida.
All in all, the offense shouldn't miss a beat and should be able to at minimum, duplicate last years efforts.
While the offense looks to be in good shape, the Gators must replace 6 starters on defense, among them leading tackler David Reese and Corber CJ Henderson.
Defense Key to Success 
If the Gators are going to knock of Georgia and LSU this year, this defense will have to match last years unit.
They are loaded with new young talent, many 4 star recruits in what many feel is their best defensive recruiting job in years. But as we all know, what looks good on paper, doesn't always transfer to the field. Time will tell.
But the Gators will be aided by the fact that Georgia and LSU appear to be taking bigger hits in terms of talent losses, particularly on the offensive side of the ball.
Below, we'll offer predictions on every game this year. While these predictions use data from last season, we put some confidence in them in in the Gators case, due to their returning production at Key positions along with their projected new talent.
**Note that the Gators are predicted to lose 2 games, to Georgia and LSU. However, also note that the Gators appear to be in much better shape in terms of returning talent.
With that said, those predictions have them losing those two games by 1 and 3 points. Obviously, those would be the two key games of the year for the Gators and a very real opportunity to get W's in both games.
2020 Florida Gators Football Schedule with Score Predictions
Sep. 5   2020: Eastern Washington @ Florida
Sep. 12 2020: Kentucky 11 @ Florida 26
Sep. 19 2020: South Alabama 7 @ Florida 42
Sep. 26 2020: Florida 24 @ Tennessee 13
Oct. 3   2020: South Carolina 11 @ Florida 31
Oct. 10 2020: Louisiana State 26 @ Florida 25
Oct. 17 2020: Florida 30 @ Ole Miss 16
Oct. 24 2020: BYE
Oct. 31 2020: Georgia 17 vs. Florida 14
Nov. 7  2020: Florida 38 @ Vanderbilt 10
Nov. 14 2020: Missouri 11 @ Florida 25
Nov. 21 2020: New Mexico State 7 @ Florida 61
Nov. 28 2020: Florida 32 @ Florida State 15