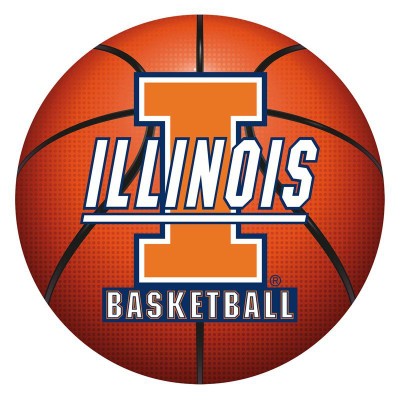 A couple weeks ago, Michigan State and Illinois were battling each other for first place in the Big Ten. Now, both are in line behind Maryland at the top. The Spartans have lost their last three and the Fighting Illini have lost their last two.
Winning on the road has been an issue for all teams in the Big Ten and it's not any different for Michigan State, who continue to fall behind early in almost every game.
MSU has lost four of its last five on the road, while Illinois has won five of six home games in conference play. So while you could look at the numbers from the last time they played when Michigan State won 76-56 on Jan. 2, it may not be of much use.
In addition to the Spartans having four players score in double digits, the Illini went a miserable 3-for-28 from long range, which undoubtedly isn't going to happen again.
The other thing that isn't going to happen is Kofi Cockburn getting into foul trouble early, leading to just 21 minutes played. The Spartans still rank first in the conference in terms of defensive efficiency, but that hasn't shown up the last couple games.
That's where Illinois can gain an advantage, especially if someone like Alan Griffin or Trent Frazier can hit a few threes early. If the Illini get an early lead, they'll be able to play their brand of basketball, which means getting the ball down low to Cockburn, who averages 13.9 points and 9.0 boards per game.
Ayo Dosunmu leads the team averaging 15.8 points per game, but he doesn't have to have a great game for Illinois to win. Other guys like Frazier, Griffin, Andres Feliz and Giorgi Bezhanishvili are all able to get buckets and make a difference, as well.
The problem for MSU of late has been limited production from everyone but Cassius Winston. Big man Xavier Tillman always racks up stats because of how much he touches the ball, but he hasn't exactly been efficient and this losing streak was partly started because he had a stretch of missed layups in the loss to Wisconsin.
Either way, his experience is something that overpowered Cockburn in the first meeting and it needs to happen again if the Spartans expect to win. The other part is that more role players have to step up and score.
Gabe Brown is their best shooter, yet he's failed to score the last two road games. Aaron Henry remains a mystery from game-to-game and while freshmen Rocket Watts and Malik Hall have their moments, both are incredibly inconsistent.
MSU's defense is the one stat that stands out in this matchup, but that hasn't been a factor in its recent losses.
Maybe the more interesting stat is that Illinois isn't forcing nearly as many turnovers as prior seasons and that was the main reason MSU has lost recent games in this matchup. In fact, when these teams met last year in Champaign, Winston had nine turnovers and MSU had 24 as a team.
With the way the Spartans are playing, it'll be hard to back them on the road unless something changes overnight. Winston could do his thing, but that still may not be enough to win on the road in a tough environment.
The Illini are also looking to break a losing streak and will put up a much better fight than the first meeting.
Michigan State 68 Illinois 65