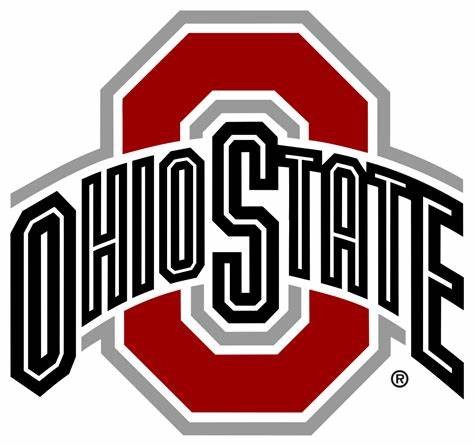 Purdue Boilermakers (16-15) vs. #19 Ohio State Buckeyes (21-10)
Date/Time: Thursday, March 12, 2020 6:30 PM BTN 
In the second round of the Big 10 tournament 19th ranked Ohio State faces a Purdue team they beat by 16 points at home in the lone matchup this season.
This conference tournament game is being held at a neutral site at the Bankers Life Fieldhouse in Indianapolis, Indiana.
On the season Purdue is 13-16-2 ATS with an O/U record of 16-15 and Ohio State is 19-12 ATS with an O/U record of 14-17.
Purdue had won two in a row before a 71-68 home loss to Rutgers in their season finale. The team lost five of their last seven games and in that span lost to Ohio State on the road 68-52. The Boilermakers are tied with Indiana for the third-fewest wins in the Big 10, so they need a magical run in the tournament to make the Big Dance.
The Boilermakers are one of the lower scoring teams in the nation but are led by a solid defense that ranks 19th only giving up an average of 62.6 ppg.
Ohio State had their four-game win streak snapped in their season finale losing on the road 80-69 against Michigan State. They finished tied for third in the Big 10 and are balanced with a solid offense and a defense ranking 24th in opponents' points allowed.
On the season in games at a neutral site Purdue is 1-2 and Ohio State is 2-1.
Better Play Better this Time Around
For Purdue to pull off the upset against Ohio State it is pretty obvious they need to play better than they did in the regular-season meeting where they allowed the Buckeyes to shoot 48.9% from the floor while they only shot 35.12% and missed 16 of their 20 3-pointers.
In the Boilermakers' last game of the season they lost to Rutgers 71-68. They only shot 33.8% from the floor allowing the Scarlet Knights to shoot 44.3% but kept it close forcing 16 turnovers and outscoring Rutgers by nine points from the free-throw line.
In the loss to Rutgers Sasha Stefanovic more than doubled his season average (9.1 ppg) to go for 22 points and Eric Hunter Jr. was the only other player for the Boilermakers with 12 points on 33.3% shooting.
Trevion Williams (11.5 7.6 rpg) is the leading scorer and rebounder and Eric Hunter Jr. (10.6 ppg) is the only other player averaging in double figures. Williams has only totaled 17 points in his last two games and Hunter Jr. had totaled 36 points in two games before going for 12 against Rutgers.
Not The Best D
OSU is only giving up an average of 62.9 ppg and they had only given up an average of 60 ppg before giving up 80 points in snapping their four-game win streak losing to Michigan State in the season finale. In the game, the Buckeyes were down by as many as 20 points and while they shot a decent 45.3% from the floor they allowed the Spartans to shoot 48.3%.
Four players for the Buckeyes had double figures in the loss to MSU led by Duane Washington Jr. going for 16 points.
Kalen Wesson (14 ppg 9.3 rpg) leads OSU in scoring and rebounding and he had been solid in the scoring department before only scoring nine points in the last game. Washington Jr. has gone for at least 16 points in two of his last three games.
Our Prediction
Purdue had covered the spread in two straight games before failing to do so in the loss to Rutgers where they were a 5-point home favorite.
Ohio State failed to cover in the loss to Michigan State in their last game but did cover the spread in their previous four games and in the blowout win over Purdue earlier this season.
Both teams are coming off a loss and both are led by a solid defense. However, Ohio State can score as well and the Boilermakers will not be able to keep up.
Ohio State 68 Purdue 64