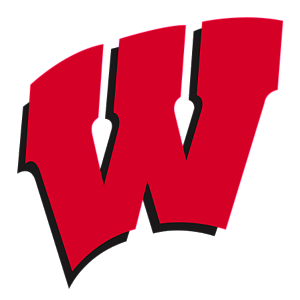 The Big Ten remains a mystery from game to game, but the best strategy has often been to back the home team whenever in doubt.
That's evident for Wisconsin, who went from beating Michigan State at home to losing by 18 points to Minnesota on the road in less than a week. The Badgers have won their last three home games and lost their last four on the road.
It's not the same for Ohio State, though beating Northwestern and Michigan on the road may not be the hardest tests in the conference. At the least, the Buckeyes are winning games after opening conference play with a 2-6 record. 
Of course, the other part to those home-away splits is that Wisconsin already won this matchup in Columbus, 61-57. Despite OSU leading for most of the first 35 minutes, Wisconsin grabbed a late lead, closing on a 12-6 run.
As seen in the numbers, that matchup was mostly ugly as they combined to go 12-for-43 from three-point range with 24 turnovers (OSU had 14). Nate Reuvers and Kobe King combined for 30 points, while OSU got 40 from Kaleb Wesson and Duane Washington.
The Badgers are still figuring out how to play without King, who left the team three games ago. They couldn't do anything on the road against what has been a bad Minnesota defense, shooting 12-for-38 from inside the arc and 7-for-29 outside.
Then again, they were a completely different team at home against Michigan State last weekend and that's the main reason to back them in this matchup.
Reuvers remains Wisconsin's go-to scorer at 13.8 points per game, but other guys seem to step up at home when needed. D'Mitrik Trice has gotten more run without King and is averaging more than 10 points, five boards and five assists in the last three games.
It's a little unknown with everyone else as Brad Davison, Micah Potter, Aleem Ford and Brevin Pritzl can all hit double digits or fail to score. That's why the Badgers are 13-10 overall. But again, when at home, a couple of those guys usually pick up their game which pushes them over the top.
Ohio State also lost a key contributor in D.J. Carton within the last couple weeks, but they've dealt with that a tad better. It helps that Kaleb Wesson can be unstoppable when on his game, recently dropping 23 points and 12 boards at Michigan.
Otherwise, the Bucks are fairly similar in terms of production because you don't know who is going to step up on a game-by-game basis. Duane Washington is the second-leading scorer, yet he had a combined 12 points in recent wins over Indiana and Northwestern.
CJ Walker, Andre Wesson and Luther Muhammad are all questions in terms of output and this matchup isn't going to help.
Neither one of these teams has an overwhelming advantage on either side of the court, which is why the previous meeting was tight the entire way. If the Bucks are to get another road upset, they'll need Kaleb Wesson and Washington to both show up in big ways.
That could be enough, but if Wisconsin repeats its performance from last weekend in the win against MSU, the advantage goes to the home team, which has often been the case in the Big Ten this season.
Wisconsin 60 Ohio State 59