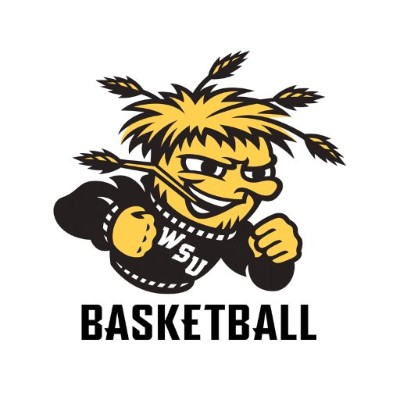 There isn't much high-end basketball Sunday, but at least both Wichita State and Houston have hopes of making the NCAA tournament. The Cougars are aiming for another AAC title, while the Shockers have fallen off a bit since a hot start.
Wichita State opened the season 15-1, but has lost four of its last six games with the lone wins coming against teams with losing conference records. It lost at home against the other best team in the conference Thursday (Cincinnati) and this one could be another loss.
Houston has yet to lose at home in conference play with its two losses being by a combined four points. It's had little trouble winning at home and also gets back Dejon Jarreau following a suspension.
The difference between these teams is that Houston is better on both ends of the court. It leads the AAC in defensive effective-field goal percentage, while Wichita State is last offensively. The Cougars are also best in the conference at rebounding, which won't help the Shockers if they continue to struggle from the field.
The problem for the Shockers is that they don't have one guy who is going to take over a game, as no one averages more than 12 points. Big man Jaime Echenique has back-to-back double-doubles, but those have resulted in losses.
They have a good core of guards, but none of them can be considered consistent. Erik Stevenson and Jamarious Burton are the top scorers, while Tyson Etienne is the lone player who shoots above 40% from distance. Their goal will be to get Echenique rolling early, but that will be difficult against a solid front court.
Houston has a balanced squad with guys like Chris Harris, Fabian White and Brison Gresham who provide size in the paint, while DeJon Jarreau and Quentin Grimes run the show. Even then, there's still Caleb Mills, who leads the team in scoring at 13.1 ppg despite coming off the bench most of the season.
Nate Hinton does a little bit of everything, averaging 10.7 points and 9.7 boards per game as a 6-5 guard. The problem for most AAC teams is that in addition to having an elite defense, the Cougars can use any number of guys to score with both Jarreau and Grimes able to lead the way.
The Shockers actually have a better defense for the entire season, but they rank sixth in conference play, showing a drastic fall off once AAC play began. They've given up 79 points in two of the last three games and have had an issue with fouling opponents.
Throw in that this game is in Houston and it's hard to see the underdog pulling off an upset. Wichita State will need a couple of its guards to find their games in addition to Echenique putting in another double-double down low.
It's possible their defense keeps them competitive, but given the recent struggles, it's hard to see the Shockers stealing a game in this situation.
Houston 68 Wichita St 64