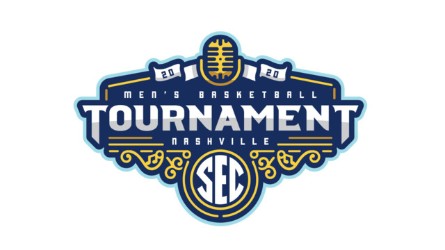 SOUTHEASTERN CONFERENCE
Bridgestone Arena, Nashville, Tennessee
March 11-15
KENTUCKY
Record: 25-6, 15-3
In the same season Kentucky lost at home to a bad Evansville team, they also won the SEC by three games. That's how bad the SEC was this season, as the Wildcats didn't really have any challengers even though they aren't exactly considered elite, currently set to be a 3- or 4-seed in the NCAAs.
They had some weird performances along the way, including a home loss against Tennessee a week ago, but they're the most talented team and that led to the most consistency.
The question is if starting point guard Ashton Hagans will be back after missing the last game due to personal reasons. Even if he isn't, they still managed to come back on the road against Florida to steal a win without him.
But while it was a down year for the SEC, it's not like Kentucky has an easy path in this tournament. Their first game is against aforementioned Tennessee or a high-upside Alabama squad.
A rematch with Florida in the semifinals would be intriguing, as would a third game against Auburn in the Championship. The Cats are favored to win this tournament and probably should win it given how inconsistent the competition has been. 
AUBURN
Record: 25-6, 12-6
The Tigers lead the list of inconsistent teams and ones who probably aren't as good as their record indicates. After an easy non-conference slate, they had to win numerous SEC games in overtime and more recently lost to teams like Missouri, Georgia and Texas A&M.
Despite having a fairly talented team with a few guys from last year's Final Four run, they rely a lot on threes and that doesn't tend to work when you're outside of the top 300 in the country in terms of percentage.
They should make it to the semifinals and have a decent shot of getting past LSU, but this team doesn't seem to have it in them to continue winning close games in the final seconds.
LSU
Record: 21-10, 12-6
LSU may not play defense in addition to losing six of their last 10 games, but that may not matter in this tournament. Due to a bevy of options led by point guard Skylar Mays, the Tigers can score on anyone.
The question is if that'll be enough when their defense gives up more than 80 points in the quarterfinals to South Carolina. Sure, the Tigers should get to the semifinals, but that lack of defense, which ranks 12th in the conference in terms of efficiency, is a hard thing to bet on, especially when a team like Kentucky is one of the better groups in that aspect.
MISSISSIPPI STATE
Record: 20-11, 11-7
The Bulldogs would've been a popular sleeper pick if they were in the bottom of the bracket, but they'll have to go through Kentucky to make the title game. The interesting game will be in the quarterfinals because it'll likely be Florida against Miss. State with both teams in dire need to win games if they want to reach the NCAA tournament (more so MSU).
The difference for the Bulldogs is Reggie Perry, who may be the best player in the conference. If he continues to dominate on both ends of the court, that'll put a real pressure on opponents, but it's worth mentioning the only time they won three-straight SEC games was back in January and all of them were at home.
FLORIDA
Record: 19-12, 11-7
Given that the last time the Gators played they were giving up a big lead to Kentucky in the final minutes, it'll be hard to take them to win four games in four days.
This team had high projections before the season, but they simply haven't put things together and that'll be hard to bank on given a stretch that will include a Mississippi State team in need of a win and once again Kentucky. And that's still all before the Championship game.
It's possible a team like Texas A&M, South Carolina or Tennessee could grab an upset or two, but making a run to the Championship will be difficult. That said, given how inconsistent the top teams have been, there's a chance more than one of them goes down early.
Maybe Kentucky has had some issues, but they've been the best team in the conference most of the season and are least likely to fall prey to a lower seed. They've also won four of the last five SEC tourneys. The same can't be said for a bad shooting Auburn team or a defense-deficient LSU squad.