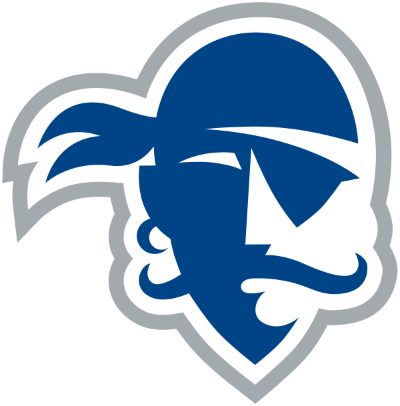 #12 Villanova Wildcats (22-7) vs. #13 Seton Hall Pirates (21-7)
Date/Time: Wednesday, March 4, 2020 8:30 PM FS1
Villanova had their five-game win streak snapped in their last game and they hit the road to face a Seton Hall team that has won three in a row and beat the Wildcats in their house earlier this season.
On the season Villanova is 13-14-2 ATS with an O/U record of 11-18 and Seton Hall is 18-10 ATS with an O/U record of 14-13.
In their last game, Villanova was at home and lost to Providence 58-54 and it was a costly loss. They are now tied with Creighton in second place in the Big East two games back of Seton Hall, who they lost to at home 70-64 earlier in conference play.
Seton Hall has won three in a row and they beat Marquette on the road 88-79 in their last game. They can win the Big East regular-season title with a win in this game and in their season finale in their next game they hit the road to face Creighton.
On the season Seton Hall is 11-3 at home and Villanova is 7-3 on the road.
Can't Overcome Bad First Half
 In their 58-54 loss to Providence in their last game, Villanova could not overcome a terrible first half where they were outscored 30-18. They shot a similar low FG% as the Friars in the game and had more offensive rebounds and fewer turnovers but missed 25 of 30 3-pointers and were outscored by 10 points from the free-throw line.
Three players for the Wildcats scored in double figures in the loss to Providence led by Collin Gillespie with 13 points. However
Saddiq Bey (15.9 ppg) leads five Nova players averaging in double figures on the season and he had scored at least 20 points in three straight games before only going for 11 in the loss to Providence. Gillespie (15.4 ppg) had only totaled 12 points in two games and while he had 13 in the last game he was only 5-14 from the floor and
Jeremiah Robinson-Earl (10.5 ppg) is the leading rebounder for the Wildcats. He had a double-double in the Providence game with 10 points and 11 rebounds after failing to score over seven points in three straight games.
Two Games Of Sold Offensive Work
Seton Hall ranks a legit 84th in the nation putting up an average of 75.1 ppg and in their last two games, their offense has gotten it done scoring 81 and 88 points respectively.
In the Pirates 88-79 road win over Marquette in their last game, they outscored the Golden Eagles by nine points in the first half and shot 53.3% from the floor holding Marquette to 43.3% shooting. Sandro Mamukelashvili and Myles Powell combined for 56 points as the only two players for Seton Hall that scored in double figures.
Powell leads the team averaging 21.5 ppg and he had only totaled 34 points in his previous two games while shooting 33.3% from the floor in each. Even in going for 28 points in the win over Marquette he still only shot 40.7%. Mamukelashvili (11.7 ppg) scored a season-high 27 points in the Providence game and he has scored at least 13 points in five of his last six games.
In the win over Villanova on February 8, Seton Hall snapped their 17-game road losing streak against them and Mamukelashvili and Powell combined for 36 points.
Our Prediction
Villanova has failed to cover the spread in their last two games, which were both at home, but have covered in their last three road games.
After failing to cover in three straight games Seton Hall has covered in their last two games.
I have to go with Seton Hall in this one, as it is their last regular-season home game and will not pass up the chance to win the regular-season Big East title on their floor. This game will be relatively close and both teams will play good defense but the Pirates will win and cover the spread.
Seton Hall 72 Villanova 68