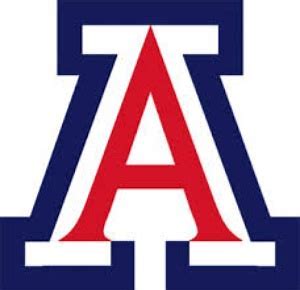 USC was in the running for best team in the Pac-12 and then it lost by 21 points at home to Colorado over the weekend. The best team in the conference is still up for debate, but this game has more on the line with both of these teams fighting to reach the NCAA tournament.
While they play again at USC in a few weeks, if one of these teams can sweep the series, that could go a long way.
Both of these teams have had their moments, but neither one has been able to put everything together for more than a two or three-game run.
USC has been close, yet it lost in double overtime to Oregon a couple weeks ago and then more recently home against Colorado. Arizona may be playing better overall, winning four of its last five with the lone loss being by one point against ASU.
Otherwise, the Wildcats are coming off two impressive road wins and are back home where they've only lost to Gonzaga this season.
It was inevitable Arizona would improve as the season moved along as it's led by a trio of freshmen and it appears that improvement is happening. Of course, some of that improvement is because the seniors are getting more time.
Cornell transfer Stone Gettings was recently moved into the starting lineup and has put up 32 points the last two games. He's been a nice boost alongside Zeke Nnaji (16.2 ppg, 8.8 rpg) in the paint.
Maybe better for Arizona is that it's playing well even though Josh Green has hit somewhat of a freshman wall, as he's managed just 16 points the last three games.
Either way, the offense is run by Nico Mannion, who averages 14.2 points and 5.7 assists per game, and the Wildcats seem to win whenever he plays well and spreads the ball around. 
A point guard who can also score is something USC doesn't have, which is why it's had issues at times. Freshman big man Onyeka Okongwu has been just as good as Nnaji, averaging 16.7 points and 9.1 boards per game, but he might be the only consistent player on the team.
Freshman point guard Ethan Anderson is simply there to dish the ball around as he has four points the last two games. They have a trio of seniors, but none of those guys have been reliable. Nick Rakocevic had 16 points and 15 boards against Utah, yet he's still averaging less than 10 points over the last six games.
Daniel Utomi isn't much of a scorer, while Jonah Mathews is also hit or miss and was mostly miss against Colorado, going 4-for-15 from the field.
USC doesn't have many advantages in this game, which isn't a recipe for winning on the road. It's a good offensive rebounding team, yet Arizona is best in the conference at grabbing defensive boards.
The Wildcats have been tough to beat at home this season, having won all three home Pac-12 games by at least 16 points.
That's a tough stat to go against, especially when they have the bodies to match down low in addition to a point guard to run the show in Mannion. The Trojans put up a fight, but that may not last the entire way.
Arizona 77 USC 63