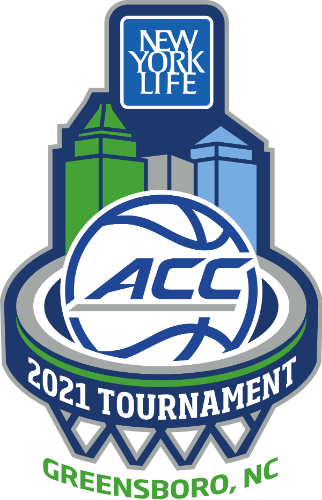 ATLANTIC COAST CONFERENCE
Greensboro Coliseum, Greensboro, North Carolina
March 9-13
VIRGINIA
Record: 17-6, 13-4
Virginia lost three-straight games at the end of February, but it did just enough to win the ACC regular season title, partly because it played two more conference games than Florida State. Either way, there isn't one dominant team in the ACC this season, which means this Championship is truly up for grabs.
The Cavaliers don't rate as well defensively as prior seasons, which is why they have some weird losses, namely at home against NC State. Virginia can beat everyone, but it also could lose to everyone, especially with Syracuse or NC State up first. While they have the best odds to win, you're betting on the favorite to win a tournament in which 10 different teams could possibly win. There's better value to be had unless you really think Virginia will put things together and win three straight.
FLORIDA STATE
Record: 15-5, 11-4
The Seminoles are coming off a weird loss to Notre Dame, but they're probably the best team in the conference, at least talent wise. They beat Virginia by 21 points a couple weeks ago and can either play small ball or go big.
But while that's the case, their defense ranks fourth in the ACC in efficiency, which is why they lost recent games to Notre Dame and UNC. Their first game will likely be against Duke or Louisville and then ND, UNC or Virginia Tech could be there in the semifinals.
FSU almost has the same odds as Virginia to win the tournament, which also makes them a hard bet. Their depth could come up huge, but their lack of consistent defense could also be a problem. You could bet on one of the favorites to win this tournament, but it makes more sense to find value elsewhere and hope for some upsets on both ends of the bracket.
VIRGINIA TECH
Record: 15-5, 9-4
The Hokies don't rate well in advanced metrics, which means they could be an underdog in every game they play, assuming they face UNC in the quarterfinals. They have big wins against Virginia and Villanova, but they also lost by 16 points at home to Georgia Tech a couple weeks ago. Before that, they needed overtime to beat Miami.
They don't seem to be playing their best and that'll likely cost them over the next couple weeks. Their defense ranks tops in the conference, but their offense is in the bottom half, which is something that could see them lose to teams like UNC or FSU before getting to the title game.
NORTH CAROLINA
Record: 16-9, 10-6
The Tar Heels could be a popular title pick after their recent domination of Duke and that's why they have the third-best odds to win it. They're as inconsistent as anyone in the conference, as they haven't won more than two straight since January, but their upside was seen in recent wins against FSU and Duke.
With a slew of high-level freshmen led by Caleb Love combined with guys like Armando Bacot and Garrison Brooks in the frontcourt, they have the roster to make a run. The problem is that they need to win four-straight games to do that, as they are the 6-seed.
The Heels could either lose to Notre Dame in their first game or go all the way. They haven't played Virginia Tech yet this season, which would make the quarterfinals matchup interesting, while a rematch against FSU awaits in the semis.
There will be action on Duke to win, mainly because it has the seventh-best odds to do so and needs to win the tournament to guarantee a spot in the NCAA tournament.
Otherwise, the Blue Devils could be headed for the NIT. The problem is that they're the 10-seed and need to win five games in five days. It doesn't help that their road would start with games against Louisville and Florida State. And before those, Boston College is their first matchup and they only won the prior meeting by one point in early January. 
If you're looking for a value play, Georgia Tech and Clemson fit that mold at the top of the bracket. The Yellow Jackets oddly have worse odds to win the tournament than Duke, despite their possible road to the final having two fewer games.
They're also playing well, having won their last six games, while splitting with Clemson in the regular season. Oddly, the Tigers have better odds to win the tournament despite being a worse seed and not being considered better than the Yellow Jackets, if at all. If you want value, Georgia Tech is the play. Otherwise, it's a toss up in a tournament where anything can happen.