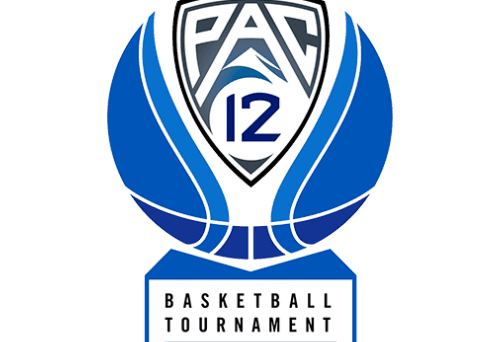 PAC-12 CONFERENCE
T-Mobile Arena, Paradise, Nevada
March 10-13
OREGON
Record: 19-5, 14-4
The only reason Oregon has such good odds to win this tournament is because the bottom seven teams have close to no shot of winning it, compared to other leagues where a lot of the lower seeds are still headed to the NCAA tournament.
That said, the Ducks are playing their best basketball of the season, winning 10 of their last 11 games with the lone loss coming at USC. But again, a lot of those wins are against bottom level teams and when they beat the likes of UCLA and Arizona, those came at home.
Still, this is probably the healthiest Oregon has been this season with Will Richardson slowly rounding into form, though seniors Chris Duarte and Eugene Omoruyi remain the most important players. The bracket lines up decently, but a matchup against UCLA in the semifinals won't be easy.
They met a week ago and Oregon only pulled away late with a 15-2 and 12-2 run in the final 10 minutes to win 82-74. Remove those runs and UCLA would've won on the road, so that's something to consider.
USC
Record: 21-6, 15-5
If you like USC, you can get some value on them because they would probably be favored on a neutral court against Oregon. The odds are like that because the Trojans have had some weird losses this year like at Oregon State and Utah, as well as home against Arizona.
But when everything is going well, they have the most talent in the Pac-12, highlighted by Evan Mobley, a future NBA lottery pick. While they've been inconsistent, they have the best defense in the conference in terms of efficiency and that has to mean something when you combine it with Mobley.
The biggest issue is probably a matchup against Colorado in the semifinals since the Buffaloes swept that season series. USC may have the talent edge, but Colorado may be deeper and have an experience edge.
COLORADO
Record: 20-7, 14-6
The Buffaloes are the other play against Oregon and they come in as even better value. Looking at advanced metrics, Colorado versus USC is a near pick 'em, while both would be favored over Oregon on a neutral court.
That makes the Buffs the best value play in this tourney led by senior McKinley Wright, who is averaging 15.3 points, 4.3 boards and 5.7 assists per game. There isn't one other guy who really stands out on the team, but they're deep, play well on both ends of the court and have a decent amount of size.
The question is if Colorado can win a tournament not on its home court. The Buffs have one of the best home-court advantages in the country because of elevation, which usually makes them hard to project in neutral-site tournaments.
UCLA
Record: 17-8, 13-6
The Bruins are a good team, but they've battled a ton of injuries and will probably find it tough to win three games in three days because of that. They should've beat USC last game without one of their leading scorers in Johnny Juzang, but that was also their third-straight loss.
The other notable issue is that their lone win against the top three Pac-12 teams came at home against Colorado on Jan. 2 by three points. UCLA will give Oregon a fight, but even if they win that game, taking down USC or Colorado the next day is a stretch and it may be better to take them on the money line every game instead of winning the tournament outright.
Stanford and Utah have some nice wins this season, but neither is capable of winning four games in four days in this tournament. Simply put, this is a four-team tournament and there's no reason to bet on anyone else.