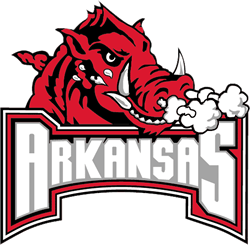 Baylor has been one of the best teams in college basketball the last couple years, but that doesn't mean anything if it can't win in tournaments. The Bears haven't been to a Final Four since 1950 and will look to change that against Arkansas, opening as -7.5 point favorites with an over/under of 148.5.
Baylor is in this spot because it can win no matter how its opponent plays. Wisconsin and Villanova have tried slowing things down against them, but clearly, that hasn't worked as their defense and ability to score from every spot is too much for most opposition.
The difference in this game is that Arkansas wants to run, rating as one of the fastest-paced teams in the country. That's worked so far, but they've won their last two games by a combined four points. 
Maybe the most telling matchup for this game was the 68-66 win over Texas Tech, who tried to muck that game up. Instead, it worked against Tech as the Red Raiders shot 29.3% from inside the arc, compared to 48.9% for the Razorbacks. The difference for Baylor is that it's a better overall team, offensively and defensively.
Arkansas has a good defense, but Baylor's offense is the third-most efficient in the country, mainly because it shoots better than 40% from three. But even when the threes don't fall, like against Villanova when it went 3-for-19, that doesn't matter because of their balance and that a lot of their best players can get a good look whenever they want.
The Bears are led by a trio of guards in Jared Butler, MaCio Teague and Davion Mitchell. Any of them can go for 20-plus points or finish with less than 10 and Baylor will win both situations.
That's because one or two other players always seem to step up when needed. Adam Flagler dropped 16 points against Villanova after scoring six in the prior game, while Matthew Meyer was the opposite, going for 17 points and then six last game. With five guys shooting close to 40% from deep, that's kind of what happens.
The last time Arkansas saw an offense this efficient, it lost to LSU 78-71 in the SEC tournament. LSU and Baylor are fairly similar offensively in that they get a lot of guard scoring and don't have a big man to turn to in the post. The Razorbacks are built similarly, but they're not as efficient and don't grab a ton of offensive rebounds, ranking 12th in the SEC in that stat.
The question is who will step up for the Hogs if Baylor gets back in transition defense and they go on a cold streak.
They've gone 5-for-26 from deep in the last two games and probably won't get the same easy looks inside the arc as they had against Oral Roberts. Justin Smith always seems to get his numbers, working around the paint, but it'll be up to Moses Moody, JD Notae, Jalen Tate and Davonte Davis to win this game, or at least to stay competitive.
All of them are extremely inconsistent, even if Arkansas has won 12 of its last 13 games. Moody was a miserable 4-for-17 on two pointers against Oral Roberts, while Tate and Davis combined for nine points in the loss to LSU.
The bigger thing may be for Arkansas to not turn it over against a Baylor defense that forces more turnovers than most in the country. If the threes aren't falling, Arkansas will only have one way to win this game, and that's by cutting to the hoop and making two pointers.
The Razorbacks have the talent and tools to pull off the upset, but they'll need to stay composed on both ends of the court and they can't get out to a slow start like they have in recent games.
If that happens again, it'll be extremely difficult to come back against Baylor, who is filled with veterans who don't shoot themselves in the foot.
Here are the predicted scores from our model.
Arkansas                 149.5          74   NEUTRAL 
Baylor                    -7.0          79 using full season data
  
Arkansas                 149.5          58   NEUTRAL 
Baylor                    -7.0          69 using data from last 4 games
  
Arkansas                 149.5          71   NEUTRAL 
Baylor                    -7.0          77 last 7 games