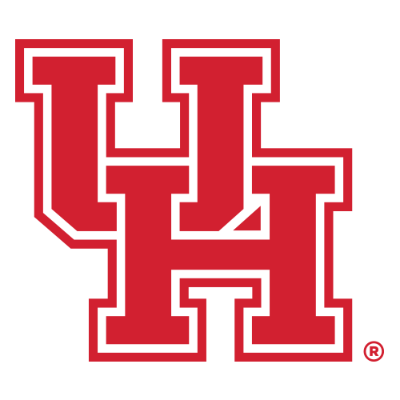 This isn't the Elite 8 matchup many were expecting, mainly because of Oregon State, who is playing like a completely different team compared to the rest of the season. Even with that being the case, Houston was an early -8 point favorite with an over/under of 130 points.
If you threw out the regular season and the seeds, this matchup would probably be closer to a pick 'em. Oregon State had some solid wins throughout the year, but it also lost at home to a bad Portland team.
Now, the Beavers are playing like one of the best teams in the country, throttling every offense in their path while making a good percentage of their free throws. One of their reasons for success, especially against Loyola Chicago, was a revamped defense that played mostly in a 2-3 zone.
Unfortunately, a 2-3 zone probably won't work in this matchup given that Houston just faced Syracuse and won despite shooting 7-for-26 from deep. According to the overall numbers, Houston has a massive edge across the board, but there's no reason to use full season numbers for Oregon State given recent results.
The Beavers weren't overly efficient, but they did enough against one of the better defenses in the country in Loyola Chicago. Even though point guard Jarod Lucas, the team's second-leading scorer, got into early foul trouble, they still found a way to get buckets and stay in contention in the first half. 
Ethan Thompson did most of the damage and was their only player above 10 points, something that could happen in what's expected to be another defensive game. Outside of those two it's a little unpredictable, but Warith Alatishe has had some big games and he managed a double-double in the Sweet 16.
Roman Silva is mostly there to provide a big body in the paint, while anything from guys like Zach Reichle or Maurice Calloo is usually a bonus.
Given OSU's lack of true firepower, they'll probably struggle to score again because Houston's defense remains elite and hasn't given up more than 60 points in any of its tournament games.
The Cougars play tight on the perimeter and have numerous big bodies in the paint to limit easy looks. For the season, they're second in the country in effective field goal percentage on the defensive end.
What pushes them over the top is a variety of scoring led by Quentin Grimes, who averages 18 points per game. Despite that, no one scored more than 14 points in their win against Syracuse. That's because everyone else did what was needed.
DeJon Jarreau runs the show and may be the most vital player on the team, Marcus Sasser is there to launch threes and almost everyone else is there to dominate the paint. Justin Gorham had the best game against Syracuse, but Fabian White and Brison Gresham are also available if Gorham gets into foul trouble. 
OSU will likely continue what they've been doing, using Silva and Alatishe to work the paint, while everyone else pesters the perimeter, similar to how Houston plays.
While the Cougars have been a better team all season, this matchup should be extremely tight and low scoring. The Beavers have played all kinds of defenses over the last couple weeks and so far, nothing has slowed them down enough to knock them off.
Here are the predicted scores from our model.
Oregon State             130.5          61   NEUTRAL 
Houston                   -8.0          65 data from full season
  
Oregon State             130.5          61   NEUTRAL 
Houston                   -8.0          53 data from last 4 games
  
Oregon State             130.5          66   NEUTRAL 
Houston                   -8.0          62 data from last 7 games