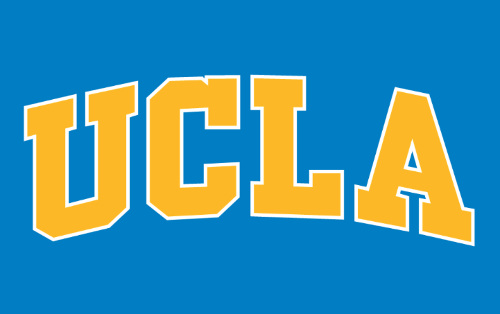 It's somewhat surprising UCLA is in this spot, but every year one play-in team seems to make the Sweet 16 and this year it's the Bruins. After getting a favorable run to this point, their biggest test awaits, as Alabama was an early -6.5 point favorite with an over/under of 145.5
Prior to winning three NCAA tournament games, UCLA had lost four straight in the Pac-12, all of them to teams who made at least the Round of 32. The problem is that Alabama is on the same level as those teams and much better than UCLA's prior three opponents. 
The Crimson Tide have won eight-straight games and completely disposed of what was a solid Maryland defense last game, dropping 96 points with 16 made threes. Even though the Bruins are winning games, they aren't playing much better than they have all season, as they're simply winning because of matchups.
Looking at the numbers, this matchup will be similar to recent games against Colorado and USC in which UCLA failed to surpass 63 points in both games.
That's not a great sign because Alabama ranks third in the country in adjusted defensive efficiency, allowing less than 29% from three. That's not good news for the Bruins, who have made at least seven threes in their last three games.
The main issue for UCLA in this matchup is that it won't be able to use its overall size to its advantage because Alabama is also a big team.
Johnny Juzang, Jaime Jaquez and Jules Bernard have all found success in the tournament as 6-6 forwards who can do a little bit of everything. Alabama can match up with all of those guys, which could be troublesome because the Bruins don't have much scoring outside of those three. 
Big man Cody Riley had his best game of the tournament against Abilene Christian, but things aren't going to be as easy in this game even though the Tide don't have a true center. Riley isn't at a level where he can take over a game and that limits his upside.
It's similar for Tyger Campbell, who is more of a facilitator, as he has 20 points and 13 assists the last three games. UCLA is winning because its top three guys have been enough and then everyone else has helped where needed.
If Juzang or Jaquez struggles against a lengthy, athletic team who plays defense, it's hard to see them scoring enough. The best chance for UCLA is if Alabama goes cold from distance and doesn't make shots.
The Crimson Tide are kind of boom or bust offensively because they shoot a ton of threes, but the Bruins only do one good thing defensively, which is grab defensive boards. The worrying stat is that they finished 10th in the Pac-12 in three-point defense, a recipe for disaster in this game.
The Tide's balance was on full display last game, as Jahvon Quinerly racked up a season-high 11 assists in 29 minutes off the bench. Jaden Shackleford and John Petty were the leading scorers, as has been the case most of the season, but the Tide also got seven made threes from their bench.
More so, Herbert Jones was barely needed in the win against Maryland. Jones is often the guy who puts Alabama over the top, as he averages 11.3 points, 6.5 boards and 3.3 assists per game along with the best defensive numbers on the team. At 6-8, he'll likely be glued onto Juzang or Jaquez.
Not many expected UCLA to be in this spot and it's going to take maybe its best game of the season to beat Alabama. In addition to playing better defense, the Bruins will need to continue their recent offensive success against one of the best defenses they've faced.
Since UCLA doesn't really have a great post-up game, there's not much to worry about for Alabama. There's always a chance Alabama goes cold and doesn't make shots, but even then, its defense could shine through and be enough to get them the win.
Our Pick – UCLA +6.5