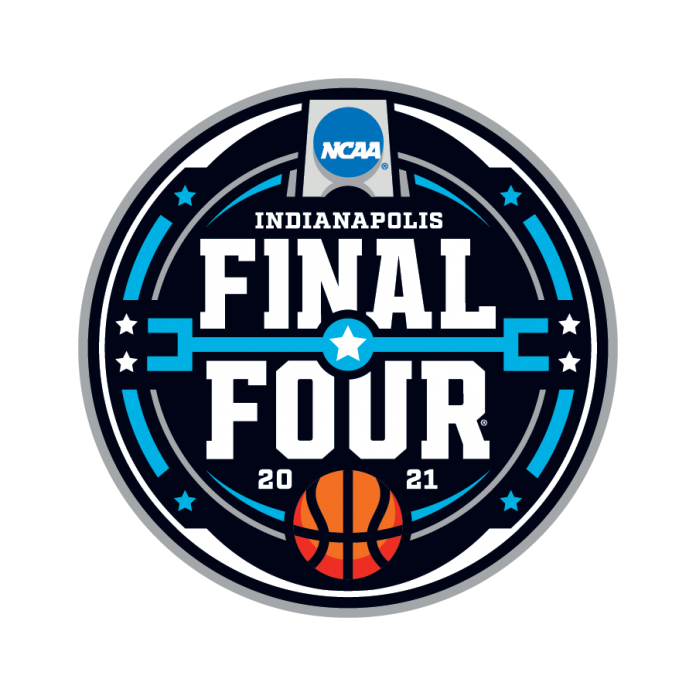 Gonzaga beating UCLA may have been the game of the season, but there's still one more left and it involves the teams who have led the rankings all season. In fact, the preseason AP Poll had Gonzaga at No. 1 and Baylor at No. 2.
They were supposed to play earlier in the season, but because of COVID-19, it was called off. As the No. 1 team, the Bulldogs opened as -4.5 point favorites with an over/under of 159.5.
This game will be fun, there's no doubting that. It may not reach the level of Gonzaga's win against UCLA, but there should be points and it should be competitive, as they are the two most-efficient offenses in the country.
While Gonzaga rates better defensively, Baylor has turned it up in the tournament and if it wasn't for its COVID pause, it would probably be on the same level for the season in terms of metrics.
The big thing for Baylor is that UCLA kind of laid out a blueprint to beating Gonzaga. Sure, it involves hitting an overwhelming amount of shots, but that's something Baylor can do, ranking first in the country in three-point percentage.
Despite facing some of the best defenses in the country on their way to the Championship, the Bears haven't had many problems. They shot 11-of-24 from deep and 18-of-31 from inside the arc against Houston, numbers that could be replicated mainly because that's something they've done throughout the season.
To win, Baylor will need to continue making shots, it's as simple as that. It's a given Gonzaga will score, it only depends on if Baylor can keep up. The Bears have a dominant trio of guards who can fill it up between Davion Mitchell, Jared Butler and MaCio Teague.
Mitchell has kind of taken over this tournament with his playmaking and defense, but the other two can be just as lethal at shooting, as well as driving to the hoop. 
However, Baylor is in this spot because it also has a variety of guys who can score and defend. Off the bench, Adam Flagler and Matthew Mayer both shoot better than 40% from distance, and both have had some key performances in the tourney.
The Bears don't really have a dominant offensive presence in the paint, but when all of their guys can drive and dish, that doesn't really matter. Mark Vital will have a key defensive role because he can guard all positions, while Jonathan Tchamwa Tchatchoua and Flo Thamba will likely deal with Drew Timme the most.
Baylor is playing good defense, but Gonzaga has scored at least 80 points in all but three games this season. Even though UCLA tried slowing the pace, Gonzaga's efficiency shined through, as it has all season.
The interesting part will be how Baylor can deal with Gonzaga's size because it will likely be bigger at four or five spots on the floor at all times. It didn't bother UCLA because UCLA had a bunch of lengthy forwards. Baylor is built around a bunch of guards with four of their regulars listed at 6-5 or shorter.
That means it could be the game for Corey Kispert, who has struggled to get going in the tournament. He averages 18.8 points per game and close to 45% from distance, but he hasn't really stood out the last few games.
If he can win his matchup against Vital or whoever guards him, that'd be a big separator. Either way, Timme remains a dominant presence and Baylor has an average defense against two-point shots.
No matter who Timme has faced, he can either back down the opponent and come up with a bevy of moves to get easy layups, or face the hoop and dish to his cutting teammates or ones sitting open behind the three-point line.
In addition to Kispert, almost everyone on Gonzaga will shoot it, albeit at a worse rate than Baylor. Jalen Suggs, a likely top-three pick in the NBA Draft, isn't the most-efficient player, but he'll launch it from anywhere on the court and he can get to the hoop whenever he wants.
While Baylor has an ideal backcourt to limit Suggs, it probably won't be enough. Otherwise, Joel Ayayi, Gonzaga's player of the game against UCLA, and Andrew Nembhard, will both shoot it and back down smaller guards inside the arc.
These teams match up fairly well in the backcourt, but the presence of guys like Kispert and Timme could be the offensive edge Gonzaga needs to win.
UCLA stayed competitive because it made shots, but it also got scoring from unexpected spots, especially from its big. If Mayer comes off the bench and hits shots and Tchamwa Tchatchoua can hold things down against Timme, Baylor will be in this game.
At one point, many thought the Zags would run through the Final Four, but after Saturday's games, this one looks even more intriguing. The Zags have better overall numbers because of how they've dominated everyone on their schedule, but after the Bears cruised through Houston, there's a clear path to victory for both teams. 
Gonzaga has a bit more size, but that probably won't decide this game. If Timme can control the paint and Baylor can't find an answer for him, Gonzaga will win. If Baylor can hold its ground down low and hit open looks on the other end, they will win. No matter what happens, there will be points between the best two offenses in the country.
Here are the score predictions from our model.
  
Baylor                   159.5          81   NEUTRAL 
Gonzaga                   -4.5          80 

using full season data


  
Baylor                   159.5          77   NEUTRAL 
Gonzaga                   -4.5          72 

data from last 4 games


  
Baylor                   159.5          71   NEUTRAL 
Gonzaga                   -4.5          79 

data from last 7 games