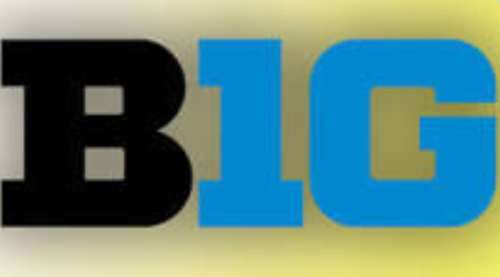 BIG TEN CONFERENCE
Lucas Oil Stadium, Indianapolis, Indiana
March 10-14
MICHIGAN
Record: 19-3, 14-3
The Wolverines looked unstoppable at times this season, but they enter this tournament having lost two of their lost three and with an injury to shooting guard Eli Brooks. Without him for the majority of Sunday's game, they didn't look like the same team against Michigan State en route to their third loss.
On a short week, it wouldn't be surprising if they had him sit out of this tourney after he had to be carried off the court by his coach. If he plays, Michigan is one of the best teams in the country, sporting top-10 numbers in the country in terms of offensive and defensive efficiency.
The schedule is fine, but given how deep the Big Ten is, nothing will be easy in this tournament, especially with Ohio State or Purdue likely waiting in the semifinals. Still, the Wolverines are decent favorites to win this tournament, well above the Illini and Hawkeyes. However, if Brooks is declared out for the tourney, it'd be a smart bet to take any of the other teams.
ILLINOIS
Record: 20-6, 16-4
The Fighting Illini will be a popular pick to take this tourney, having won their last four games, three of them on the road. Ayo Dosunmu returned in the last game and once again his late-game heroics led to a big win.
They have a little bit of everything and the only real threat ahead of them is possibly Iowa in the semifinals. Otherwise, the Illini might have the most complete team in the conference, which is why they've won 11 of their last 12. Iowa will put up a fight, but the Illinois defense could be the main difference and they have a big in Kofi Cockburn who can deal with Luka Garza down low.
Throw in Dosunmu with talent across the roster and it's easy to see why this team could be headed for a 1-seed come March Madness. There's also a bit of fire under them, as Michigan was given the Big Ten regular season title despite playing three fewer games than Illinois.
IOWA
Record: 20-7, 14-6
The Hawkeyes can't be overlooked, but as said above, their defense is lacking and they also have an injury that could really change things. Second-leading scorer Joe Wieskamp picked up an ankle issue over the weekend and is considered day-to-day.
If he skips this tournament, it'd be surprising if this team made it to the Championship. In addition to possibly facing Wisconsin for the third time in the quarterfinals, that Illinois game is a massive problem, even with Wieskamp.
While the Hawkeyes are also rolling, winning seven of their last eight, they might be more worried about their health instead of winning this tourney. In addition to Wieskamp, CJ Fredrick has nursed a lower leg injury for the past month.
PURDUE
Record: 18-8, 13-6
The Boilermakers have quietly turned into one of the more intriguing teams that no one is talking about. They opened the season 7-5, but have mostly ripped through the conference schedule and enter with five-straight wins.
The difference from earlier in the season is the presence of freshmen Jaden Ivey and big man Zach Edey. Already with an elite big man in Trevion Williams, those two add more offensive threats, something they didn't have earlier in the season.
While a matchup with Ohio State is tough on the surface, the Boilers already swept them, thanks to their size advantage. Win that and they could face a depleted Michigan squad. The Wolverines won that first meeting, but it was still before Purdue had really figured things out. The road is tough, but the Boilers are a decent value pick.
OHIO STATE
Record: 18-8, 12-8
The Buckeyes may be headed for a 2-seed in the NCAA tournament, but not many will be taking them to win this one. In addition to having an added game as a 5-seed, they enter with four-straight losses. Their lack of size has been a major issue and something that will undoubtedly see them exit this tourney with possibly Purdue and Michigan on the schedule. 
Given how dominant the best teams are, there isn't a ton of value in betting the underdogs in the Big Ten. Michigan State has had some big wins, but it's been more about winning ugly, which isn't a recipe for winning four games in four days.
The same goes for Wisconsin, who also have a size problem, as seen in recent losses to Illinois, Purdue and Iowa. To get to the title game, the Badgers would likely need to beat Iowa and Illinois on back-to-back days, two teams they are 0-4 against in the regular season.