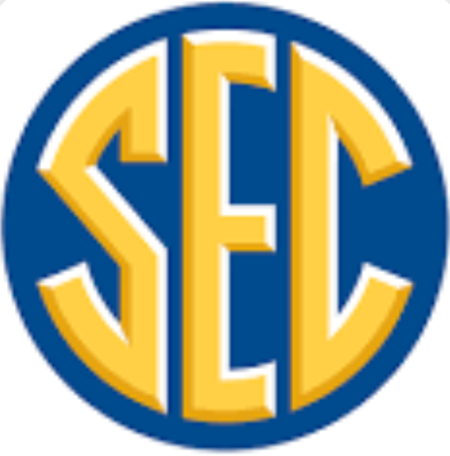 SOUTHEASTERN CONFERENCE
Bridgestone Arena, Nashville, Tennessee
March 10-14
ALABAMA
Record: 21-6, 16-2
This seems to be a two-team tournament and the difference is one has an easier schedule on the surface. Unfortunately for the Crimson Tide, they have a tougher schedule as a 1-seed, though they still have the best odds to win it.
They could face Kentucky in the quarterfinals, Florida or Tennessee in the semifinals and then Arkansas in the title game. Of course, they've already beat all of those teams and in some cases, blew them out.
The problem for Alabama come tournament time is what it can do if the threes aren't falling because they are one of the most three-point heavy teams in the country. Their defense is good, but when they only make a few threes, sometimes that could burn them in a win-or-go-home situation.
And even though the schedule looks tough, Kentucky is not good this season, while Florida and Tennessee have been as inconsistent as anyone. Alabama has been one of the best teams in the country since SEC play started and it won't be easy betting against them. 
ARKANSAS
Record: 21-5, 13-4
Arkansas may be a better team to bet on because of an easier schedule, which will likely feature Missouri, LSU and then Alabama. Similar to Alabama, the Razorbacks have figured things out in SEC play, currently on an 11-game SEC winning streak, including a 15-point win over Alabama.
They don't rely on threes as much, but they're solid on both ends of the court. Similar to Alabama, they have a couple guys who can do everything, while also having presences in the paint who do the dirty work like transfer Justin Smith.
The worry for Arkansas is that Missouri is a 6-seed, a team they already split with this season. When they met a few weeks ago, Arkansas needed overtime to win at home.
The Crimson Tide and Razorbacks have a noticeable edge against everyone else in the conference, but there are plenty of teams who can knock them off. Then again, that hasn't happened very often this season, so betting on the two favorites seems like the best route.
LSU
Record: 16-8, 11-6
The Tigers are a 3-seed, but they don't play like a team who can win a tournament, ranking in the bottom half of the conference in terms of defensive efficiency. They have wins against all of the best teams outside of Alabama, but they also have losses to Saint Louis and Georgia on the resume.
Their first game will likely be against an Ole Miss team hunting for an NCAA tournament berth, while Arkansas is a likely opponent in the semis. LSU has plenty of talent highlighted by Cameron Thomas, but their lack of defense is something that will undoubtedly bite them a couple more times this season.
TENNESSEE
Record: 17-7, 10-7
The Volunteers were supposed to win the SEC, but they haven't put it together this season, failing to win more than two games in a row since early January. They have big wins, but most of those are at home, which doesn't translate well to tournament play.
They'll likely play Florida first, a team they split with, and then Alabama, a team they haven't played since Jan. 2. The Vols have the talent with some high-end freshmen and a couple big men seniors, but they haven't found the right mix. It wouldn't be surprising if that happened in this tournament, but given how inconsistent they've been, it won't be easy to bet on.
Florida just lost to Tennessee and with one extra game as a 5-seed, there's no reason to bet them to win this tournament on the top of the bracket. Ole Miss and Missouri are in similar situations.
They have the ability to win a couple games, but when you throw in quarterfinal matchups against Arkansas and LSU, that's when you realize winning the tourney probably won't happen. And while some will put money on Kentucky, they haven't been good all season and there's no reason to think they can put together four wins in four days.