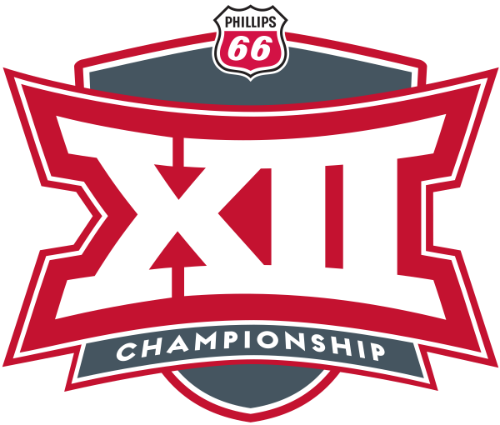 BIG 12 CONFERENCE
T-Mobile Center, Kansas City, Missouri
March 10-13
BAYLOR
Record: 21-1, 13-1
Outside of a slip up at Kansas following a COVID-19 pause, Baylor ran through the Big 12 and that's why they have the best odds to win this tournament by a decent margin. The Bears seem back to normal following that loss, winning at West Virginia and beating both OK State and Texas Tech by double digits in the final week.
They're a complete team on both ends of the floor and that's why they have one loss. Jared Butler is the leading scorer, but they have four other regular players who shoot at least 39% from distance, which is why they are the best three-point shooting team in the country.
Even if the shots aren't falling, their defense clamps down and they still get plenty of easy buckets inside the paint. While they have a smaller team, they haven't had any trouble against bigger teams, though there aren't a ton of dominant bigs in the Big 12.
They should have a free win in the quarterfinals against TCU or Kansas State and then the semifinals will be either WVU or OK State. Both teams present a tough matchup, but Baylor just won at WVU and beat OK State by double digits in both games.
They're most likely to face Kansas in the title game, but it could be anyone. The Bears have less than even odds to win the tournament, so the value isn't there, mainly because of how good they've been this season.
KANSAS
Record: 19-8, 12-6
If you don't want to bet Baylor, Kansas is your team. The Jayhawks won seven of their last eight games, including the one against Baylor. They aren't as good as prior seasons, but they've slowly improved and come in with a top-10 defense in the country in terms of efficiency.
Combine that with a decent variety on the offensive end and they're competitive with everyone. They can play through David McCormack and Jalen Wilson down low or work around the perimeter with their guards.
Their main problem, and the reason they could have trouble winning in March, is that they aren't a good shooting team. They have guys who can knockdown shots, but neither Ochai Agbaji nor Christian Braun is better than 37.5% from deep.
Compared with Baylor and it's almost the opposite in terms of shooting. Still, it's Kansas and Bill Self, so you know they're reliable and you're getting good odds on them to win.
TEXAS
Record: 17-7, 11-6
The Longhorns fell into a 3-seed after winning the final three games of the regular season, all of them on the road. They would be a great value play, but their first game is against Texas Tech, who they were swept by.
That's the main problem in betting them. While they have the talent and balance, they've often struggled to put everything together against better competition. They are led by veteran guards, but young big men Greg Jones and Kai Jones are what could unleash them over the next couple weeks.
The other problem is that they've had just two wins against projected NCAA tournament teams since early January. Winning three games in three days and possibly going through Kansas and Baylor on back-to-back days is a long shot for an inconsistent group.
WEST VIRGINIA
Record: 18-8, 11-6
The Mountaineers are a good team and they have the third-best odds to win this tournament, but given their placement in the bracket, they should be worse. They open with OK State and then will get Baylor, the teams they just lost to at home.
Similar to a lot of teams in the conference, they have good variety, with Derek Culver down low and a slew of guards who can fill it up. However, as seen in those recent losses, their defense ranks in the bottom half of the conference and that's usually not a recipe for winning tournaments.
OKLAHOMA STATE
Record: 18-7, 11-7
The Cowboys are an intriguing value play in this tourney, mainly because they just won at West Virginia, their first opponent, and that came without Cade Cunningham. They've won six of their last seven and the lone loss came at Baylor.
But again, even if they get past WVU again, they were swept by Baylor and then would get another tough matchup in the title game. Cunningham is a future NBA prospect and will be fun to bet on, but they may not have the consistency to win this one.
Texas Tech and Oklahoma get mentions, but both are long shots. Oklahoma is the 7-seed and would need four wins in four days, while Tech at least has a chance. The Red Raiders know they can beat Texas, but then possible back-to-back matchups against Kansas and Baylor could await. They're another team that is competitive against everyone, but they've lost a good portion of them against better teams.